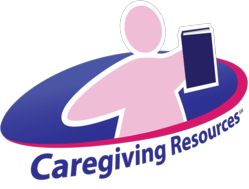 Gone are the days of tiny, old-fashioned medical supply stores.
Neenah, Wis. (PRWEB) October 20, 2011
To meet the high standards of today's shoppers, The CareGiver Partnership has added features that make the healthcare product shopping experience easier while continuing to provide a safe and secure purchase process.
"The baby boom generation continues to influence our culture and economy. They have high standards when it comes to product selection and shopping convenience," says Lynn Wilson, Co-Founder of The CareGiver Partnership. "They want personalized service from real people, but also want the option to try product samples before ordering online or over the phone."
"Gone are the days of tiny, old-fashioned medical supply stores with only two aisles holding dusty, dog-eared packages," says Wilson. "Today's shoppers use online tools to help them select from hundreds of products and wants them delivered within days, not weeks, which is what we give them."
New features available now at The CareGiver Partnership:

Five contact options: a secure and private online messaging form, e-mail, a toll-free telephone number where caregivers can be reached five days a week, fax number, and a street mailing address.
Incontinence Product Finder: a free and easy tool to help shoppers choose the style, size and absorbency they need.
A vast Caregiver Resource Library, including links, original articles, tools for independent living, healthcare advocacy, and a Senior Living Finder.
A large-type, simple-to-follow checkout process.
Ask Our Physician Assistant: a board-certified Physician Assistant and Mayo Clinic-trained Nutritionist who personally answers questions on incontinence, diabetes, wound healing, therapeutic diets and nutrition support.
"Whether our customers prefer personalized 1950s-style service or high-tech options like automatically scheduled home delivery service, our business model is built on meeting the needs of all ages, from baby boomers to their Greatest-Generation parents," adds Wilson.
The CareGiver Partnership is a national direct-to-consumer retailer of home healthcare products for incontinence, diabetes, nutrition support and more. In its fifth year of providing products and services that help caregivers and loved ones maintain personal dignity, the company also offers an online library of more than 1,000 family caregiver resources and personal service by experts in caregiving. Call 1-800-985-1353 or visit online at http://www.caregiverpartnership.com.
###