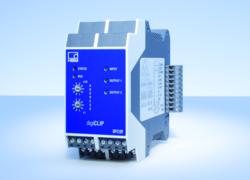 Field Device Tool technology (FDT) enables efficient system asset management - irrespective of manufacturer or field bus protocol.
Marlborough, MA (PRWEB) October 19, 2011
The DTM for the HBM digiCLIP amplifier has now been certified by the Conformance Office of the FDT Joint Interest Group and will be immediately included in the list of certified devices (http://www.fdtgroup.org/de/product-catalog/certified-dtms). Only those devices that meet the FDT standards and subsequently work without problems in field applications are accepted in this list.
The digiCLIP amplifiers are used in automation applications in an industrial environment, measuring parameters such as force, strain, torque and pressure reliably, without noise, using carrier frequency measurement technology.
The Field Device Tool technology (FDT) ensures standardized parameterization of field devices from different manufacturers. It is a function and interface definition that simplifies the engineering process in automation technology. The core of this technology is the so-called Device Type Manager (DTM), which is made available by the manufacturers of the field devices as a standardized driver. This enables efficient system asset management - irrespective of manufacturer or field bus protocol. With FDT technology, measuring amplifiers can be centrally parameterized and administrated together with other field devices. At the same time, current data can be read out and visualized in a higher order system.
The digiCLIP amplifier, together with the FDT technology, is already successfully in use by customers, for example in the printing press industry. The DTM for the digiCLIP amplifier is supplied with every module on CD and can also be downloaded free of charge from http://www.hbm.com/digiclip.
HBM Test and Measurement
Founded in 1950, HBM is today the technology and market leader in the field of test and measurement. HBM's product range comprises solutions for the entire measurement chain, from virtual to physical testing. The company has production facilities in Germany, USA and China and is represented in over 80 countries worldwide.
###