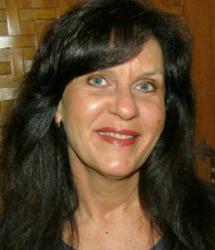 It is so exciting to see how people's lives change when they lose those unwanted pounds quickly.
Orange County, CA. (PRWEB) October 21, 2011
Inspirational business woman and weight loss expert Jill Yacobucci recently coached hundreds of people in decreasing a significant amount of weight in body fat in a very short period of time. Ms. Yacobucci encouraged her clients to use a natural weight loss supplement which is clinically proven and guaranteed to help people lose weight within two days and most important keeps it off.
Jill Yacobucci uses products which are based on a model of moderation rather than deprivation. That's why most diets fail. People feel deprived. This system burns stored body fat, eliminates unnecessary calories by 25%, builds lean muscle mass, removes toxins within the body and acts as a supplement to deliver the nutrition the body needs in order to suppress cravings.
"In only 12 weeks I went from a size 12 to a size 0 and I have kept it off for over a year!" said Erin R. in a recent interview.
Among the different types of weight loss supplements Ms. Yacobucci recommends is the Core4 Ignite System. This system is a 30 day supply of 6 products which boosts one's metabolism into fat burning mode. When using the Core4 Ignite System.
According to Dr.Ed Pullen, a board certified family physician practicing in Puyallup, WA "Obesity is now the leading preventable cause of death in America by some estimates. Others call the leading cause of death, "dietary, lifestyle and metabolic risks" but this is really just a politically correct way to say obesity." Seven out of ten Americans are overweight, which has decreased the individual standard of living and has significantly increased the cost of health care in the United States. These extreme statistics have motivated Ms. Yacobucci to become a distributor of weight loss products in order to help fight obesity in the United States.
For more information on diet, weight loss products, or to learn how to lose weight in three days contact Jill Yacobucci today.
About Product
Jill Yacobucci highly recommends using a weight loss supplement rather than traditional weight loss products or diets, as other products can decrease one's metabolic rate over a long period of time, which is counterproductive.
All products endorsed by Jill Yacobucci are 100% natural and healthy and also come with a thirty day 100% money back guarantee.
To order weight loss products, or to obtain more information, contact Jill Yacobucci.
# # #