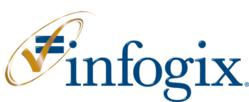 Naperville, IL (PRWEB) October 21, 2011
Featured webinar titled, "Information Risk Management: Controls, Measurements, and Best Practices," will be hosted by Infogix, Inc. on Thursday, October 27, 2011 at 10:00am CST.
Joe Olexa, IT Control Group Manager at Progressive Insurance, and Sumit Nijhawan, Company Operations Leader, Infogix Inc. team up to share knowledge and experience on the topic of managing Information Risk. Operational excellence is predicated on controlling Information Risk. Olexa and Nijhawan share their strategies and tactics to not only address Information Risk, but measure and monitor controls results to prove the business case for automating controls within and across your enterprise.
During this workshop attendees can expect to:
• Learn how to reduce informational risk with automated controls around claims, billings and premiums.
• Understand how to create a business case that shows how standardized, end-to-end, automated controls can help mitigate risks.
• Explore automated controls and continuous monitoring attributes that mitigate informational risk, improve business processes and streamline compliance.
• Learn how visibility into controls automation and monitoring contributes to the long-term reduction of operational risk though out an institution.
To Register: click here
Cost: Free
Location: Group - Internet Based
1 CPE Credit Awarded for Completion
Joe Olexa
Control Group Manager at Progressive Insurance
Joe Olexa is a 20+ year veteran of the P&C Insurance Industry, spending the last 24 years with Mayfield Village, OH based Progressive Insurance. Joe began his career working in the IT department of Progressive and was responsible for the roll-out of a number of significant software solutions to the company and agents. He then moved into the Audit function at Progressive, culminating in a 7 year run as the Director of Internal Audit. During his tenure in Audit Joe oversaw the Internal Audit function and was responsible for implementing Progressive's Disaster Recovery Plan.
Sumit Nijhawan
Company Operations Leader, Infogix Inc.
Sumit joined Infogix in 2004. Sumit supports all company operations. He previously supported the product development group. Before coming to Infogix, Sumit worked for the Blue Cross Blue Shield Association, SPSS, Inc., and PWC. Sumit attended the Program for Leadership Development at Harvard Business School. He received a Bachelor of Arts degree in physics and chemistry from Coe College and a Ph.D. in engineering from Brown University.
About Infogix, Inc.
Many of the world's largest enterprises depend on Infogix Controls to eliminate information errors. Infogix Controls are independent, automated and continuous. They can be deployed enterprise-wide across applications, platforms, and business processes. Infogix offers a powerful portfolio of software products and services (Infogix Controls Solutions) to monitor, detect, and prevent information errors. Since 1982, Infogix has been providing Infogix Controls Solutions to Global 2000 enterprises. Millions of Infogix Controls continuously monitor and assure the integrity of information in hundreds of enterprises each day. For more information, call +1.630.649.6800 (U.S, Canada, and International), or visit http://www.infogix.com today.
###