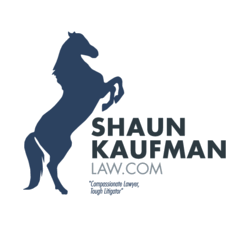 Compassionate Lawyer, Tough Litigator
Denver, Colorado (PRWEB) October 21, 2011
Shaun Kaufman is pleased to announce the opening of his law practice, Shaun Kaufman Law, in Denver, Colorado.
Shaun graduated from CU Boulder in 1979, afterward excelling at DU law school and graduating in 1984.During law school, he worked in the Student Law Office where he won his first criminal jury trial. In 1983, he won the prestigious AmJUR award for Excellence in Constitutional Law. He was also a managing editor of the Denver University Law Review
After law school, Shaun spent six years as a Colorado deputy public defender, during which time he attended Mercer Law School's National Criminal Defense College. In 1990 he entered private practice. He has decades of in-court experience, with hundreds of hours spent defending numerous high-profile cases including homicide, white-collar theft and RICO offenses. Shaun Kaufman is proud of the many hours he has spent on the streets working as a legal investigator with Denver-based Highlands Investigations, and knows that not-guilty verdicts and huge jury awards are won on the street as much as they are won in the courtroom. He is proud to volunteer at CeDAR, a drug and alcohol rehabilitation center in Denver.
Shaun is welcoming referrals and accepting new clients in his practice.
###