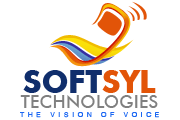 Programmers using Asterisk or any other telephony systems, including Avaya, Cisco, Genesys, Nortel, ShoreTel, and Siemens, can utilize this service to create applications in record time
Columbus, OH (PRWEB) October 20, 2011
SoftSyl announces open access to its UVX developer platform, allowing anyone to run voice applications, create IVR services, and integrate with Web 2.0 services. This cloud-based offering streamlines design, development, and deployment of VoiceXML-based systems. The possible solutions that can be created using this platform are limitless, ranging from simple store locator services to sophisticated order processing applications.
Starting today, anyone can build a voice application within minutes after registering at http://www.softsyl.com for free. The website provides all the required resources to get started, including a library of examples, which demonstrate familiar Internet technologies, such as HTTP, JavaScript, and VoiceXML. The breakthrough with this service is that even small businesses and call centers can now access the tools needed to customize and differentiate their service offerings with a broad range of high-quality voice applications.
Once built, developers can work with SoftSyl to deploy their application through their own unique telephone number. Programmers using Asterisk or any other telephony systems, including Avaya, Cisco, Genesys, Nortel, ShoreTel, and Siemens, can utilize this service to create applications in record time that are compatible with any telephony technology while at the same time adhering to universally accepted standards that are set forth by prominent organizations, such as the World Wide Web Consortium (W3C).
SoftSyl Technologies' developer platform addresses the need for easy access to technology to build enterprise-class voice solutions for call centers and telecommunications companies in any industry worldwide.
About SoftSyl Technologies
SoftSyl Technologies is an innovative provider of customized, end-to-end voice solutions and ongoing support for any vertical market. The company offers a single-vendor approach for the analysis, design, development, and deployment of large and small-scale IVR systems. SoftSyl's customer-focused business model offers both cloud-based and on-site solution options and full technical support, bringing cost-effective, enterprise-grade voice solutions within reach of businesses and call centers of all sizes. For more information, please visit: http://www.softsyl.com.
Asterisk is a registered trademark of Digium, Inc.
SoftSyl Technologies Contact:
S. Jalali
8000 Walton Parkway, Suite 222
New Albany, Ohio 43054
Phone: 614.423.5412
http://www.softsyl.com
Email: info(at)softsyl(dot)com
Twitter: http://www.twitter.com/SoftSyl
# # #