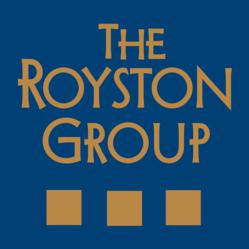 Real estate investors are in desperate need of well qualified investment advisors in today's real estate market
Los Angeles, CA (PRWEB) October 26, 2011
The Royston Group is pleased to announce that Vice President of Investment Sales Rob Sutton has been awarded the national Certification Commercial Investment Member designation. CCIM is one of the leading commercial real estate associations in the world. The designation was awarded this month at the institute's annual meeting in Phoenix, Arizona based on Mr. Sutton's documented professional achievements and completion of the CCIM curriculum.
The CCIM designation is awarded to commercial real estate professionals upon successful completion of a graduate level education curriculum and presentation of an in-depth portfolio of qualifying experience in the field of commercial real estate. Mr. Sutton is among the few commercial real estate professionals who have earned the designation by passing the 6 hour CCIM Comprehensive Examination which completed the designation process. Only an estimated 6% of commercial real estate professionals hold the CCIM designation, which reflects not only the caliber of the program but also highlights this designation as one of the most coveted and respected designations in the industry.
By obtaining the CCIM designation, Rob demonstrated competence in four core areas which included financial analysis, market analysis, user decision analysis and investment analysis, the cornerstones of commercial real estate investment and development. The rigorous education focused on taxation, acquisition and disposition strategies, financing, property evaluation, lease evaluation and sale leaseback structuring. Additionally Mr. Sutton was required to complete Advanced Negotiation Training and be versed in the Code of Ethics and Standards of Practice for the National Association of REALTORS®.
His portfolio of qualifying experience included investment sales from 8 years of commercial real estate experience encompassing over $50 million in net lease real estate transactions and over 200,000 square feet of commercial real estate property. Mr. Sutton is a member of the Los Angeles CCIM chapter and joined CCIM in 2008 as a candidate.
"Real estate investors are in desperate need of well qualified investment advisors in today's real estate market. CCIM has provided invaluable training and unparalleled resources which allow me to provide the best possible service to my clients" said Sutton"
Since 1969, the CCIM Institute has awarded the Certified Commercial Investment Member designation to a select group of commercial real estate and allied professionals through an extensive curriculum of 200 classroom hours, professional experiential requirements and ethics regulations. Currently, there are only 9,000 CCIM's in over 1,000 markets in 30 countries worldwide. As an affiliate of the National Association of REALTORS®, the CCIM Institute's globally recognized curriculum, powerful technology tools, and networking programs impact and influence the commercial real estate industry. Visit http://www.ccim.com for more information.
Rob Sutton, Vice President of the Royston Group specializes in the sale of single tenant net lease properties. The Royston Group is a privately held commercial real estate investment firm, founded in 1992. The company serves an array of clients including high net worth individuals, developers of office, industrial and retail properties, institutional REITs and pension funds. The company provides services for a multitude of net lease commercial property types including office, industrial, retail and medical. The firm has completed over $1.5 billion in real estate sales since its inception. More information on the firm can be found at http://www.theroystongroup.com
###