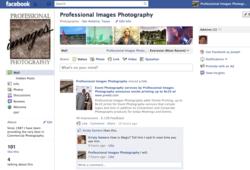 Event photography is just one of many unique services that Professional Images photography provides.
San Antonio, TX (PRWEB) October 20, 2011
Professional Images Photography creates a Facebook Page that will showcase ongoing work in the convention, conference, event and trade-show photography industry. In addition various work such as slideshow production, commercial photography and onsite printing will be shown.
The idea to have a Facebook page is not just one of convenience but as social media explodes into mainstream it is important to be aware, to be informed and involved to insure the maximum amount of exposure. Today's economy requires the business owner to think beyond what was taught in business school of the 80's, 90,'s and even now.
Joseph Rodriguez who is the founder and owner Professional Images Photography is always ready to do something different than just take a photo. Event Photography is just one of many unique services the company provides in a niche market that is the Convention Industry. It is imperative to succeed and Professional Images Photography does that.
Never saying no to anything that the customer may need in photography services. Always treating each assignment with the highest amount of professional and customer service insures repeat business. Fast turnaround; value added service and the ability to provide what the client wants is what customers demand and Professional Images Photography delivers.
Liking Professional Images Photography Facebook page will inform and keep you up to date with work that is different and always fresh. Meeting Planners from all areas are welcome to visit.
Professional Images Photography commitment to bring something different to the arena of Convention and Corporate Photography and is becoming the benchmark for meeting planners in the Corporate, Convention, Trade-show and any industry to look for in companies that provide similar services.
About Us:
Professional Images Photography has been providing Convention, Corporate and Trade-show Photography since 1987. Based in San Antonio, TX with offices in Washington, D.C., New York, NY, Houston, TX and coming soon, Las Vegas, NV
###