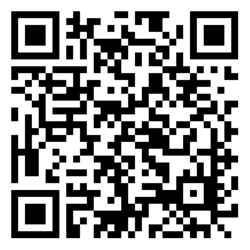 Performance Media Placement's free daily deal websites puts the profits from daily deals back into local communities.
Laguna Hills, Calif. (PRWEB) October 25, 2011
Performance Media Placement, an online marketing company, announces the release of free daily deal websites for local organizations, such as schools, churches, charities and other organizations with strong local affinity groups. With a simple phone call to the company, customers can be set up in a day and begin running daily deals promotions at no cost. The Company develops the necessary infrastructure for setting up the program, including a daily deal website, merchant account, import customers, email distribution, transaction processing, reversals and reconciliation, coupon delivery and live phone support. All the customer has to do is work with their local community and vendors to create and promote daily deals, which greatly benefit all parties.
A MerchantCircle survey of small businesses found that the leading reason for liking daily deals was customer acquisition (58%). According to a survey conducted at Rice University, new customers made up more than 77% of deal buyers for the sites studied. 39% spent over the deal value and about 20% became repeat customers. 55% stated that they actually made a profit on daily deals, with 48% reporting that they intended to run another daily deal. ConsumerSearch.com and The About Group found that most of those who had used a daily deal returned even without another discount and 53% became regular customers.
"Daily deals not only benefit charities and other community organizations to bring in much needed funds, but vendors gain much needed new customers at extremely zero to low acquisition costs. Our sales reps talk to over 20,000 small businesses a month. During our personal interview process, we find that most or our customers are seeking new ways to find new customers. Even in today's financial environment, many small businesses are flourishing. The winners in the game are very sophisticated about online marketing. Daily deals bring on another dimension of marketing to enable small businesses to acquire new customers at an extremely low cost", stated Carl Perkins, CEO.
Performance Media Placement is excited to offer such a synergistic marketing program. This brings another dimension to the company's high return on investment online marketing programs.
About Performance Media Placement
Performance Media Placement, a Laguna Hills, California based firm is a Google AdWords Qualified Company and a developer of online marketing technologies focused on providing cost effective and sophisticated online marketing programs to small to medium size businesses (SMBs). All of the Company's marketing programs are flat rate and month to month, providing a high positive return on investment (ROI). Performance Media Placement has offices in Southern California and in Bangalore and Indore, India, providing continuous engineering development, campaign management, graphics and content development.
For more information, please visit Performance Media Placement at http://www.PerformanceMediaPlacement.com or call (888) 243-2488. For more information on free daily deals go to: http://www.PerformanceMediaPlacement.com/Deal_of_the_Day/
###