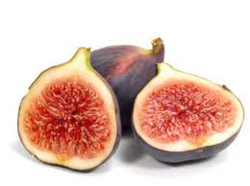 Edible Fig - Pomology.org
(PRWEB) October 21, 2011
Edible figs (Ficus carica, Moraceae) are the fruits of up to six meters high trees. Since trees sustain drought, the Mediterranean climate is especially suitable for the crop. They are naturalized and widely cultivated throughout the Mediterranean and the Middle East, and also in climatically similar regions including North, Central and Southern America. Although most commercial produce is processed or dried, fresh figs are gaining popularity. Turkey is currently the major producer of figs, followed by Egypt and other Mediterranean countries.
Recommended publications covering edible figs include the United States Department of Agriculture's Agricultural Research Service website which provides an "The Fig: Overview of an Ancient Fruit" review which has been published in the reputed horticultural journal HortScience. It is part of the Service's research project on Management of Fruit and Nut Crop Genetic Resources. Italy's University of Florence features a page of the Fruit Tree Research Institute of Rome on "Description and Use of Fig".
The most frequently visited resources in the fig category of the site's fruit crops category, however, include pages related to plant protection issues in fig cultivation. One of these resources highlights the biology of the interaction between fig wasps and fig trees while the University of California's Integrated Pest Management Program covers the management of the Fig Mosaic Virus. The Florida Plant Disease Management Guide for Fig published by the University of Florida's Institute of Food and Agricultural Sciences US/IFAS provides an overview of fungal and other diseases in Fig.
Pomology.org was launched in 1996 and has emerged as a comprehensive aggregator of websites and science references in the applied life science pomology. The site is now under new management and has just been republished.
Users who wish to submit their own or their company's website for inclusion in Pomology.org are welcome to submit their listing through the site. Furthermore, the site maintains a number of RSS feeds which enable users to subscribe to their most favorite topics within the site. One of these feeds is the "Most Shared Pomology Content" RSS feed. For better public exposure Pomology.org also maintains the Twitter account @Pomology_.
###