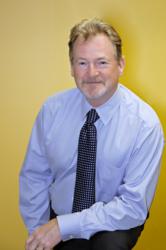 I couldn't be more pleased with the groups dynamic and am confident in our collective ability to lead the organization and achieve further growth and success in the marketplace. -Barry Kelly, President
Hartford, CT (PRWEB) October 21, 2011
Kelser Corporation, a leading provider of technology solutions to the insurance and financial services sectors, today announced their latest changes to the senior executive team responsible for shaping the company's future growth.
Effective immediately, Howard Steinman assumes the role of Vice President of Sales. Howard joins the organization as a 20 year sales veteran and most recently held responsibility for the region's enterprise business with industry leader Kingston Technology. Steinman has spent a good portion of his career working with many of the same enterprise financial services giants that Kelser currently supports in their client base. His previous experience in several successful leadership roles will drive, promote, and enhance Kelser's sales initiatives.
Interim VP of Sales Tom Sharp will assume the role of VP of Operations and take over the company's skyrocketing demands for interdepartmental workflow processes. In addition, he will manage facilities and internal IT directives, all fueled by Kelser's expanding reach geographically, personnel overhead, and systems adoption. Sharp was credited with a number of key hires and positive changes within the sales force during his tenure which contributed to the overall success of Kelser's rebranding efforts throughout 2010. His experience in operational control, policy creation and IT management are expected to alleviate a number of challenges attributed to growth and change.
Former HSG President and Kelser VP of Operations Andrew Hoffmann will assume the role of Vice President of Corporate Strategies and lead the company's overall growth initiative. Andrew's combined experience in technology, branding, and service delivery is aimed at aligning Kelser's overall brand and business efforts with evolving industry trends within the datacenter; including both the Cloud and Mobile Computing marketplace. Hoffmann will also continue to lead the company's M&A efforts and assist in overall expansion strategy and logistics.
When asked to comment on the recent changes, Kelser CEO Barry Kelly stated, "the executive team we have assembled includes some of the most experienced and well respected individuals in our industry. I couldn't be more pleased with the groups dynamic and am confident in our collective ability to lead the organization and achieve further growth and success in the marketplace."
Steinman, Sharp, and Hoffmann will serve in their new roles alongside Kelser President Barry Kelly, Vice President of Finance Peter Richard, and acting CTO Michael Diamant to round out the organization's executive team.
To learn more, please contact the Kelser Press Office at 800-647-5316
About Kelser Corporation
Kelser Corporation was founded in 1981 and provides IT intelligence, products, and services to the enterprise business community throughout the US including some of the most recognizable names in global finance and insurance. The company specializes in robust computing platforms and innovative storage and converged networks designed to enhance performance, productivity, stability and security.
To learn more please visit http://www.kelsercorp.com
###