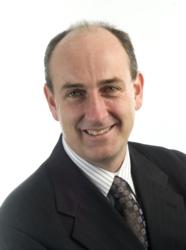 Lyon, France / Philadelphia, PA (PRWEB) October 20, 2011
MAPI Group announced the appointment of William C Maier, Ph.D., as Chief Scientific Officer of REGISTRAT-MAPI, a MAPI Group company. Dr. Maier will provide scientific leadership to REGISTRAT-MAPI research and consulting services across a range of scientific areas and expand its use of new methods and technologies.
"With more than 20 years of drug development and commercialization experience, Will's leadership will be invaluable to our clients as we further develop our life cycle support services," said Bernard Jambon, Chairman of MAPI Group. "His proven expertise in the pharmaceutical industry will help us deliver innovation in areas such as pharmacoepidemiology, risk management and research methodology. The application of innovative technology to improve efficiency and accuracy of post-marketing surveillance studies will be a further bonus to our clients."
Dr. Maier has most recently served as Vice President and Head of Epidemiology for REGISTRAT-MAPI. He was previously Senior Director of Epidemiology at GlaxoSmithKline and Elan Pharmaceuticals and led research groups conducting observational research to support reimbursement, marketing and drug safety investigations of pharmaceuticals throughout the world.
During the past 20 years, Dr. Maier has actively promoted the development of new methodology in pharmacoepidemiology and risk management. He is a member of the EMA's European Network of Centres for Pharmacoepidemiology and Pharmacovigilance (http://www.encepp.eu).
Dr. Maier received his Ph.D. in Epidemiology from the University of North Carolina in Chapel Hill, NC, USA and an M.P.H. from San Diego State University. He completed his undergraduate studies at the University of California at San Diego.
About REGISTRAT-MAPI
REGISTRAT-MAPI (http://www.registratmapi.com) is a leading global Contract Research Organisation specializing in late phase research services. We provide high-quality, integrated registry, post-marketing surveillance and risk management services to biopharmaceutical clients.
About MAPI Group
MAPI Group (http://www.mapigroup.com) is a leading global organization, offering evaluation and support of therapeutic strategies. With offices worldwide, MAPI Group provides high quality and efficient operations to help our clients secure product approval, reimbursement and meet the needs of patients, physicians, regulatory authorities and health care technology purchasers.
Contact:
Amy Wynn, Manager, Global Marketing
awynn(at)registratmapi(dot)com
+ 1 215 568 0121
# # #