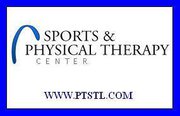 Physical therapists in private practices contend that health insurance carriers discriminate against small businesses...
Eureka, MO (PRWEB) October 31, 2011
The Sports and Physical Therapy Center in Eureka, Missouri, is among the many private-practice physical therapy clinics voicing support for proposed legislation that would require health insurance companies to provide the same reimbursement to private-practice providers as to hospital-run physical therapy clinics. Physical therapists in private practices contend that health insurance carriers discriminate against small businesses by offering more favorable contracts – with higher reimbursement and lower patient co-pays – to hospital-based physical therapy providers.
According to EqualPay4EqualServices.com, health insurance companies pay private-practice physical therapy clinics 75% to 100% less than hospital-run clinics for the same services, and require patient co-pays that are up to five times higher than for hospital-based treatment.(1) Private-practice physical therapists assert that reimbursement and co-pays should be the same regardless of the setting in which physical therapy services are performed.
Independent physical therapists found support for their cause among state government officials, with Representative Ellen Brandom sponsoring Missouri House Bill (HB) 318 and Senator Kurt Schaefer sponsoring Missouri Senate Bill (SB) 148. HB 318 was incorporated into Representative Chris Molendorp's omnibus bill, HB 669, which was voted "do pass" in an Executive Session and referred to the Rules Committee for consideration to be debated by a full House.(2) The Senate had not taken up SB 148 as of the last day of session.(3)
"If the proposed legislation is made law, it would end the disparity that exists between hospitals and private-practice physical therapy clinics in terms of insurance reimbursement and patient co-pays," said Sean Quinn, owner of The Sports and Physical Therapy Center in Eureka, Missouri. "Even though there is no difference in the quality of treatment provided by hospitals and private clinics, hospitals receive more favorable contracts solely due to their bargaining power."
Quinn remarked that insurance carriers' current practices hurt patients as much as they hurt private clinics. "If patients wish to go to an independently owned clinic – perhaps it's more convenient to their home or office, or has physical therapists with expertise in their particular condition – they're forced to bear the financial burden of higher co-pays. The only other option is to go to a hospital-run physical therapy clinic, which takes away patients' freedom of choice."
As a result of the present system, Quinn noted that many private-practice clinics are struggling, and some are even forced out of business. "My team and I have been fortunate that our physical therapy patients see the value in our services and continue to choose The Sports and Physical Therapy Center for their treatment. However, there are many private clinics that face the very real possibility of closing. Not only are they losing patients to hospital clinics, they're trying to cover their costs with minimal reimbursement. This also makes it more difficult for them to hire and retain physical therapists, because lower reimbursement means they can't offer the same salaries as hospitals."
When private clinics are forced to close, there is less competition in the market – which Quinn feels is a losing proposition for patients. "In a competitive environment, patients benefit from greater quality and innovation. Clinics strive to provide top-notch facilities, cutting-edge equipment, the newest treatment techniques, and a wide array of services – they'll do everything they can to cater to patients' needs and give patients a reason to choose them. But when there is no competition, there is little incentive for providers to make the same effort. Patients may have to wait longer for appointments or travel farther for treatment, and they may even experience a lower quality of service. That's why it's in everyone's best interest for private clinics to stay in business, and why equal pay for equal service is such an important issue in healthcare today."
Physical therapists provide rehabilitative services to patients recovering from an injury, illness, or surgery, and can also provide relief from chronic aches and pain. As licensed healthcare professionals, physical therapists specialize in treating musculoskeletal and neurological conditions. Physical therapy is highly effective in treating a variety of conditions, and is often the solution of choice for patients seeking to avoid drugs, surgery, and other invasive procedures. Among the treatments employed by physical therapists are manual therapy, massage, therapeutic exercise, posture training, and balance training. They also use passive modalities such as heat, cold, electrical stimulation, and ultrasound, to name a few.
Quinn and his team at The Sports and Physical Therapy Center offer a wide range of services to patients in St. Louis County. The clinic has been in business for seven years, and recently celebrated its second anniversary in its present location at 322 North Central Avenue in Eureka, Missouri. The state-of-the-art facility, highly skilled physical therapists, and successful outcomes continue to draw patients to The Sports and Physical Therapy Center.
"Our physical therapy results speak for themselves, and help to generate referral business from physicians and patients. We aspire to remain a leading provider of physical therapy in Eureka, and fair contracts with insurance carriers will help us achieve that goal," stated Quinn. "I sincerely hope the 'equal pay for equal services' legislation passes, so that our clinic – and all of the other private-practice clinics in Missouri – can continue serving the patients who have come to rely on us. It's very rewarding to help patients attain a better quality of life, whether it's by enabling them to regain their original level of function or eliminating their pain. I hope we'll have the opportunity to keep doing what we do best, and that patients will always have a choice for their physical therapy treatment."
To learn more about The Sports and Physical Therapy Center in Eureka, visit http://www.ptstl.com or call 636-938-4065.
About the Sports and Physical Therapy Center
Located in Eureka, Missouri, the Sports and Physical Therapy Center was founded in 2004 and serves patients in the greater St. Louis area. Owner Sean Quinn is a licensed Physical Therapist in Missouri as well as a Certified Strength and Conditioning Specialist. He holds a master's degree in Physical Therapy from St. Louis University, and specializes in manual therapy techniques, orthopedics and sports medicine. Quinn worked in outpatient physical therapy clinics for several years before establishing his own practice. Today, the center employs a team of highly skilled physical therapists and a personal trainer, as well as dedicated finance, customer care and administrative staff. For more information, visit http://www.ptstl.com or call 636-938-4065.
(1) EqualPay4EqualServices.com website; "What Are We Fighting For?" page. http://www.equalpay4equalservices.com/fightingfor.aspx
(2) Missouri House of Representatives website; "HB 318" and "HB 669" overview pages. HB 318:
http://www.house.mo.gov/billsummary.aspx?bill=HB669&year=2011&code=R
(3) Missouri Senate website; "SB 148" overview page. http://www.senate.mo.gov/11info/BTS_Web/Bill.aspx?SessionType=R&BillID=4084716
Media Inquires:
Karla Jo Helms
CEO and PR Strategist
JoTo Extreme PR
Phone: 888-202-4614
http://www.JoToPR.com
###