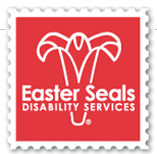 The long term services needs of seniors and people with disabilities are not going away, and in fact are only going to increase as the population ages
Washington DC (PRWEB) October 20, 2011
Easter Seals is extremely disappointed by the decision of the US Department of Health and Human Services (HHS) to abandon implementation of the Community Living Assistance Services and Supports (CLASS) Act.
"The long term services needs of seniors and people with disabilities are not going away, and in fact are only going to increase as the population ages," stated James E. Williams, Jr., president and chief executive officer, Easter Seals. "Easter Seals urges the Administration and Congress to continue working with key stakeholders to identify and implement an approach that addresses this growing national need."
Medicare does not cover long-term services and supports, Medicaid requires people to impoverish themselves to get needed services, and private long-term care insurance is not available to most Americans due to affordability or underwriting. According to HHS's own statement, "by 2020, we know an estimated 15 million Americans will need some kind of long-term care and fewer than three percent have a long-term care policy."
The CLASS Act offers a way for people to take responsibility for investing in their own future needs and provides a benefit that is flexible and person-centered.
About Easter Seals
Easter Seals is the leading non-profit provider of services for individuals with autism, developmental disabilities, physical disabilities and other special needs. For more than 90 years, we have been offering help and hope to children and adults living with disabilities, and to the families who love them. Through therapy, training, education and support services, Easter Seals creates life-changing solutions so that people with disabilities can live, learn, work and play. Support children and adults with disabilities at http://www.easterseals.com.
###