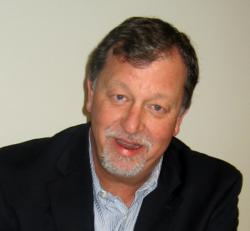 I appreciate the opportunity to be more effective in the efforts to bolster the state charter option.
(PRWEB) October 24, 2011
For the past fifteen years, Dan Kester has served as the President of Sooper Credit Union in Denver, Colorado. He currently serves on the Board of Managers for the Credit Union Indirect Lending Association (CUILA) and Credit Union Service Network (CUSN). Kester has served on CUNA's State Sub-Committee for the past eight years and as the Governmental Affairs Committee Chairman of the Credit Union Association of Colorado for four years. He was recognized with the Dan Kester Award for political and legislative activity by the Credit Union Association of Colorado in 2007.
Kester's service within the credit union movement also includes eight years on the Colorado Credit Union League Board of Directors, as well as an additional six years of previous involvement on the CUSN Board of Directors. He was appointed to the National Association of State Credit Union Supervisors Executive Council (NASCUS) in 2010.
In 2009, Governor Bill Ritter appointed Kester to the Colorado Division of Racing Events Commission, and he was confirmed by the Colorado Senate in 2010. Kester holds a Bachelor of Arts in Economics from the University of Colorado, is a native of Colorado, and has two children.
About Sooper Credit Union:
Sooper Credit Union serves members in four principal states - Colorado, Wyoming, Utah and New Mexico. A wide range of services are offered, including savings, checking accounts, and investment plans, lending programs and "convenience" services. Sooper Credit Union offers business services including business checking accounts, money market accounts, CD's, and loans. To open an account or to inquire about the range of products and services available, call 303-427-5005, toll-free 1-888-SOOPER-1 or visit http://www.soopercu.org.
###