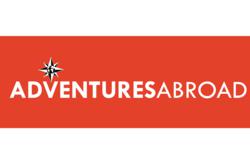 "This new discount program will be the first in a series of initiatives designed to pass savings on to travelers and reward loyal clients, hundreds of whom have traveled on Adventures Abroad tours more than a dozen times!"
Vancouver, BC (PRWEB) October 21, 2011
Gearing up to celebrate its silver anniversary in July 2012, North American tour operator Adventures Abroad Worldwide Travel is marking the occasion by offering special deals on 25 of its most popular escorted tours across Europe, Latin America, Africa, Asia and the Middle East.
Founded as a one-man operation in 1987, Adventures Abroad grew from humble beginnings to establish itself as a leading player in the small-group-tour industry, culminating in recent recognition from National Geographic as one of the best travel companies in the world. Today with a diverse client base that spans the US, Canada, the UK, Australia and New Zealand, Adventures Abroad has 350+ itineraries to 120 countries and arranges group departures for thousands of travelers every year.
"We would like to say a heartfelt 'Thank You' to our valued clientele for your support over the last 25 years—it's only because of you that Adventures Abroad has reached this incredible milestone," said founder and current company President Chris Boycott. "And in appreciation of that, this new discount program will be the first in a series of initiatives designed to pass savings on to travelers and reward loyal clients, hundreds of whom have traveled on Adventures Abroad tours more than a dozen times!"
A specialist in designing and running tours to far-flung areas of the world, Adventures Abroad was one of the first North American companies to run tours to Yemen, Libya and Iran when they were accessible, and is one of the few companies currently offering unique group itineraries to Indonesia, Papua New Guinea, the Indian Ocean Islands and West Africa.
"We look forward to another 25 successful years of exceeding travelers' expectations in some of the most fascinating and rarely visited corners of the world," said Boycott.
With an emphasis on sustainable travel, 'off-the-beaten-track' exploration and in-depth cultural immersion, Adventures Abroad's inclusive tours balance time spent at the popular, 'must-see' highlights of destinations with ample opportunity to experience the 'true' local culture and nature, often by traveling to places beyond the scope of operators with larger groups.
As well as offering 350+ small-group cultural itineraries to 120 countries, Adventures Abroad has an extensive range of travel products that includes: Walking Tours, Active Adventures, Family Fieldtrips, Custom Group Tours, Budget Tours, Luxury Travel, Educational Tours for Students and customizable private tours.
For more information,
Visit: http://www.adventures-abroad.com
Discounts: http://www.adventures-abroad.com/discounted_tours.php
Call: 1.604.303.1099 ex. 6232
E-mail: runrau(at)adventures-abroad(dot)com
###