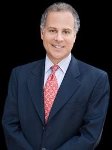 With today's busy lives women need to be able to get back to their daily routine faster than ever
Woodbury, NY (PRWEB) October 24, 2011
Stephen T. Greenberg, M.D., with offices in Woodbury, NY and Park Ave, NYC, has perfected Rapid Recovery Breast Augmentation techniques continue to offer patients a truly "Rapid Recovery." Breast augmentation recovery with minimal pain, swelling and bruising, coupled with a notably decreased recovery time and natural look have resulted in proven patient satisfaction. Recognizing the need for patients to quickly return to their normal activities, Dr. Greenberg prides himself in his patients' natural results and faster recovery time.
Benefits of Rapid Recovery Breast Augmentation

Over 90% of patients return to normal activities within 24 hours (except exercise)
Over 95% of patients can raise their arms over their heads in the recovery room
Over 91% of patients take only minimal pain medication
About Dr. Stephen T. Greenberg
Stephen T. Greenberg, MD is a nationally renowned Cosmetic Plastic Surgeon based in Manhattan and Woodbury, Long Island, New York. Dr. Greenberg is well-known for his expertise in the field of cosmetic plastic surgery and is frequently interviewed for his knowledge on the latest cosmetic surgery techniques. He has appeared on CBS, Fox News, NBC and News12 Long Island. He has also appeared in national magazines such as Harper's Bazaar, Cosmopolitan, More, and Elle, as well as in The New York Times and Newsday. He has been voted one of the best cosmetic surgeons* on LI for six consecutive years and is nominated again for 2012. Dr. Greenberg hosts 7 NY area Cosmetic Surgery Radio Shows on Fridays and Saturdays on KJOY 98.3 FM, Party 105.3 FM, WALK 97.5 FM, LaFiesta 98.5/96.9 FM, My Country 96.1 FM, WRCN 103.9 FM and WILD 102.7 FM (NJ) and he is often a featured speaker for women's groups, spas, and health and skin care institutes.
Dr. Greenberg can be reached at 516-364-4200 or 212-319-4999. You can also visit his website at http://www.greenbergcosmeticsurgery.com or email him at docstg(at)aol(dot)com
*LI Press
###