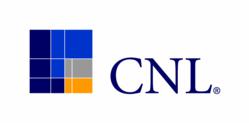 Orlando, FL (PRWEB) October 20, 2011
Global Growth Trust, Inc., a nontraded real estate investment trust (REIT) focused on acquiring growth-producing assets for investors, has acquired Gwinnett Center, a three-building office complex in Duluth, Ga., northeast of Atlanta. The complex, which has 263,742 square feet of leasable space, was purchased from a senior lender, after the previous owners defaulted on their debt payments, for $14.1 million, representing a significant discount to its estimated current replacement cost.
The complex, which was completed in 2000, is located near Interstate 85 in Gwinnett County, part of the Atlanta metropolitan area. Gwinnett Center is currently 41 percent leased by approximately 30 tenants, including companies that operate in the health care, education and engineering industries.
"Recent and ongoing ownership uncertainty made it difficult for the property to undertake capital improvements and leasing efforts over the past year," said Andy Hyltin, president of Global Growth Trust. "The discounted cost of this transaction will allow us to make needed upgrades to the complex, while offering highly competitive lease rates to help attract new tenants. This revitalization should translate to a greater return on our shareholders' investment."
Gwinnett County is projected to become Georgia's most populous county within the next five years. The Atlanta metropolitan area is the seventh largest in the country with a population of 5.6 million residents. According to the U.S. Census Bureau, the Atlanta metropolitan area saw its population increase 22 percent between 2000 and 2009, giving it the second highest rate of population growth in the nation. The region is consistently ranked as one of the best places to do business in the country and more than 1,000 companies relocated their headquarters, started operations or expanded into the Atlanta area between 2000 and 2008. The Atlanta metropolitan area is home to more than 140,000 private firms and the headquarters of a dozen Fortune 500 companies.
About Global Growth Trust
Global Growth Trust is a company whose goal is to provide capital appreciation for its shareholders. The company, which is taxed as a real estate investment trust (REIT), plans to build a portfolio of real estate and real estate related assets located in the United States and abroad; over the long term, up to 30 percent of its assets may be located abroad. For more information, visit http://www.growthtrust.com.
About CNL Financial Group
CNL Financial Group (CNL) is a leading private investment management firm providing global real estate and alternative investments. Since inception in 1973, CNL and/or its affiliates have formed or acquired companies with more than $24 billion in assets. CNL is headquartered in Orlando, Florida.
Forward-looking Statements
This press release may contain forward-looking statements within the meaning of the federal securities laws. All statements, other than statements of historical facts, including, among others, statements regarding Global Growth Trust, Inc.'s (herein also referred to as the "Company") future financial position, business strategy, projected levels of growth, projected costs and projected financing needs, are forward-looking statements. Those statements include statements regarding the intent, belief or current expectations of the management team, as well as the assumptions on which such statements are based, and generally are identified by the use of words such as "may," "will," "seeks," "anticipates," "believes," "estimates," "expects," "plans," "intends," "should" or similar expressions. Forward-looking statements are not guarantees of future performance and involve risks and uncertainties that actual results may differ materially from those contemplated by such forward-looking statements. Many of these factors are beyond the Company's ability to control or predict. Such factors include, but are not limited to, competition in the markets in which we engage in business, equity raise and the ability to obtain financing for transactions, the impact of the current credit crisis and economic recession, the impact of current and future environmental and other governmental regulations affecting the Company's properties, the Company's ability to develop new properties or further develop existing properties on a timely or cost-efficient basis, the Company's abilities to manage growth, increases in operating costs and other expense items and costs, uninsured losses or losses in excess of the Company's insurance coverage, and the Company's ability to protect its intellectual property and the value of its brands.
Management believes these forward-looking statements are reasonable; however, undue reliance should not be placed on any forward-looking statements, which are based on current expectations. All written and oral forward-looking statements attributable to Global Growth Trust, Inc. or persons acting on its behalf are qualified in their entirety by these cautionary statements.
###