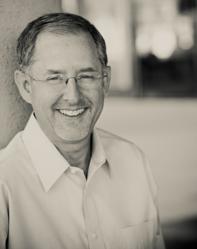 We hope that by adding this new way of saving money, we have enabled even more people to find just what they need to make dental work more affordable.
Fort Worth, TX (PRWEB) October 25, 2011
1Dental.com recently added licensed insurance professionals to its team to begin offering a new dental insurance plan. The company's leading discount plans offer 15-60% savings, yet some customers still desire more flexibility than a discount plan can offer.
"Our company is about offering the best product and service to our customers. Adding insurance allows us to provide quality products to a greater number of people," said Dental Insurance Representative Cooper Payne.
Dental work is expensive in today's economy but still necessary for healthy living. Because of this, many people are looking for more affordable options. Dental discount plans are one way to help reduce the cost of dental work and have successfully saved millions of people a lot of money at the dentist. However, discount dental plans are not for everyone. Many people prefer to have specific types of coverage at the dentist rather than simply paying a discounted price.
"Even though we believe that typically discount plans are the best option for customers, there were some people who either couldn't find their dentist in our networks, wanted more protection or just felt more comfortable with an insurance product," said Aaron McWilliams, Product Development Manager at 1Dental.com. "We wanted to be able to help those people, so we started to look into how we could do that and dental insurance was what we decided on."
Furthermore, Product Manager John Mark Anderson added that some people just don't find what they are looking for when they visit the website. "We started offering insurance so that we can be a better help to more people," he said.
The new insurance option is a hybrid between discount plans and traditional insurance. The typical price of a procedure at the dental office is discounted, and then the insurance pays a particular percentage of that discounted price. For example, if a filling typically costs $140, the discounted price might be $63. The insurance would pay 80% of that for a total of 91% savings. The patient would only end up paying a little over $12 for that procedure.
While it is recommended that policyholders choose from a particular network of providers, they can actually use this dental insurance with any dentist. However, the savings would not be as deep since the insurance would pay a percentage of the typical price rather than a discounted price.
1Dental.com is offering three different insurance plans: Value, Classic and Premier. The Value plan has immediate benefits and an annual maximum of $2,000. The Classic and Premier plans both have immediate discounts, but the insurance does not pay a percentage until after six months for basic procedures and 12 months for major procedures. The Classic has a yearly maximum of $1,000, and the Premier has a yearly maximum of $2,000.
None of the plans have deductibles, and the co-pays are $25. With the Classic and Premier plans, the savings increase each year for the first three years.
The insurance is part of the Maximum Care Network, a combined effort of Careington and DentaMax. Therefore, members have access to over 187,000 dental access points. The plans are endorsed by Standard Life and Accident Insurance Company, a trusted insurance carrier.
"Insurance is most helpful for people who are trying to protect themselves and their families against major procedures that will happen down the road. The highest protection takes a little time to kick in, but as soon as it does, members' out-of-pocket expense is extremely low," Anderson added.
These plans offer numerous benefits. You can start saving immediately, even with the Classic or Premier plans, due to the immediate activation of the discount. In addition, the discount portion of the insurance continues even after reaching the yearly maximum coverage, so members can still save money. Another helpful benefit is that unlike some other plans, insurance from 1Dental.com covers orthodontic work for any age. Members can save an average of $1,000 on braces for adults, and even more for kids.
Currently, the insurance plan is only available to those residing in Texas, California, Georgia and Pennsylvania. However, the insurance team at 1Dental.com is working to extend the availability of the plan to more states, with Florida and New York next on the list.
"We are very excited to be offering dental insurance now in addition to our discount plans," commented CEO Randall Meinen. "We hope that by adding this new way of saving money, we have enabled even more people to find just what they need to make dental work more affordable."
###