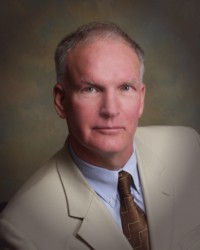 One of the unintended consequences of having the most powerful military in human history is the belief that vexing problems can be solved with overwhelming, brute force.
Clovis, Ca (PRWEB) October 21, 2011
Douglas E Noll, professor, professional mediator, international peace consultant and author of [Elusive Peace: How Modern Diplomatic Strategies Could Better Resolve World Conflicts (Prometheus 2011) offers guidance on recent concerns that elected officials are discussing using military force on Iran for an alleged assassination plot of the Saudi Ambassador to the US (http://www.bloomberg.com/news/2011-10-16/military-force-an-option-against-iran-intelligence-chair-says.html).
"A military attack for a botched plan is the kind of retributive, vengeful thinking that is explained in my book, showing the cause and detrimental effects this type of outdated and ineffective strategy for international affairs has on US reputation and economic stability," Noll explains.
In the book, Elusive Peace, Noll offers historic proof that using "18th century strategies in a 21st century world challenged with unprecedented civil and military conflict is outdated, dangerous, and expensive." Noll uses science, biology, cultural beliefs and mediation training to teach the principles of negotiating and mediating peace, whether it is between neighbors, spouses, or world leaders.
"Contemporary science understands that how people act and see their world does not support the assumption that nations, through their representatives, will act rationally to further their individual political, economic, and strategic interests. Research from decision making theory, behavioral economics, social neuropsychology, and current best practices in mediation indicate that emotional and irrational factors often have as much if not more to do with the success or failure of a mediated solution. In other words, politicians, once again are discussing military force against a nation, in this case Iran— with the idea that violence or the threat of violence must be responded to with pre-emptive violence, and that the outcome will be constructive and without retribution," Noll explains.
Noll explains that this example of responding to potential threats is dangerous to the economic well-being and stability of America. "One of the unintended consequences of having the most powerful military in human history is the belief that vexing problems can be solved with overwhelming, brute force. This retributive thinking has led to a trillion dollar deficit caused by unbridled military spending and two wars in the first ten years of this century," Noll says.
"If the situation in Iran was clearly threatening to the US, or their political, economic or moral power were strong enough to become persuasive, the strategy could be different. However, given the circumstances, there are many other ways to respond effectively to this type of petty aggression," Noll concludes adding that "it is time the US moves away from a being a reactive, fear-based international persecutor."
About [Doug Noll
After a successful 22 year trial career, Douglas E. Noll found litigation to be a wasteful way to resolve conflicts, and earned his Masters Degree in Peacemaking and Conflict Studies. Doug contributes to Huffington Post, experts.com, and TruthOut magazine. Douglas is a nationally recognized mediator, international peace advocate and speaker, and professor. He hosts The Doug Noll Show, a weekly radio program dedicated to giving a voice to international peacemakers. His current pro bono project Prison of Peace trains murderers committed to life sentences in the largest women's prison in the world to become peacemakers and mediators.
Noll was recently selected from a worldwide search as one of 194 mediators to be included in the International Who's Who of Commercial Mediation.
Professionally, Doug is a Distinguished Fellow of the International Academy of Mediators, a Distinguished Fellow of the American College of Civil Trial Mediators and on the American Arbitration Association panel of mediators and arbitrators. Doug was one of the first U.S. mediators certified under the international mediator standards established by the International Mediation Institute based in The Hague, Netherlands. Noll is a board member of Mediators Without Borders.
He is an author of the books Elusive Peace: How Modern Diplomatic Strategies Could Better Resolve World Conflicts (Prometheus, Spring 2011), Sex, Politics & Religion at the Office: The New Competitive Advantage (Auberry Press 2006), with John Boogaert, and Peacemaking: Practicing at the Intersection of Law and Human Conflict (Cascadia Publishing House 2002), and numerous chapters and articles on peacemaking, restorative justice, conflict resolution and mediation. Doug has been recognized as one of the Best Lawyers in America by U.S. News & World Report and is a Northern California Super Lawyer in Alternative Dispute Resolution. He has mediated over 1,500 conflicts, including business disputes, clergy sexual abuse cases, victim-offender criminal cases, and large litigated cases. His particular interest is in deep, intractable conflicts where emotions are running high.
Elusive Peace shows why we can no longer afford to allow political, diplomatic, and military leaders mediate peace accords. For more information visit http://www.elusivepeace.com. For media inquiries contact Diane Dennis, dianeden(at)centurytel(dot)net, or 503-678-1356.
###