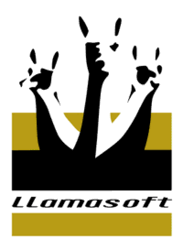 Ann Arbor, MI (PRWEB) October 20, 2011
Supply Chain Design has been on the agendas for all the significant 2011 supply chain conferences, and continues to trend upward this fall as LLamasoft presents its vision at the APICS, CeMAT, Logistics and Supply Chain Forum, and the Supply Chain and Logistics Summit.
LLamasoft industry experts have provided insight on Supply Chain Design best practices at over 20 global industry events this year, including LLamasoft's own hosted event, the Summer Conference on Supply Chain Design.
Q4 Supply Chain Events
APICS (Association for Operations Management) – Pittsburgh, PA Oct 23-25
pan-apics.org
CeMAT (Internation trade fair for materials handling, automation technology, transport systems, and logistics) – Shanghai, China Oct 25-28
cemat-asia.com
Logistics and Supply Chain Forum – Scottsdale, AZ Nov 13-15
land.logisticsforum.com
Supply Chain and Logistics Summit – Dallas, TX Dec 5-7
supplychain.us.com
Companies that optimize their supply chain network operations through focused design initiatives can reduce end-to-end costs by as much as 10-20% while maintaining, or even significantly improving, their customer service levels. LLamasoft's Supply Chain Guru® is the leading global application for Supply Chain Design.
About LLamasoft
LLamasoft provides software and expertise to design and improve supply chain network operations. Supply Chain Guru® is the leading supply chain design and predictive analytics application available in the market today. It enables companies to model, optimize and simulate their supply chain operations, leading to major improvements in cost, service, sustainability, and risk mitigation. For more information, visit http://www.LLamasoft.com or contact info(at)LLamasoft(dot)com.
LLamasoft Media Contact:
Bob Gallagher
VP Marketing
LLamasoft, Inc.
201 South Main Street, 4th Floor
Ann Arbor, MI USA 48104
Tel: 734-418-3119 x 115
Fax: 734-418-3138
bob.gallagher(at)Llamasoft(dot)com
http://www.LLamasoft.com
###