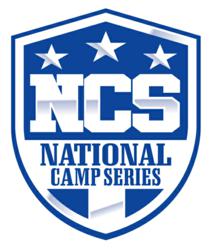 If a College or University is going to offer a $150,000+ scholarship, they need to have the right information to make an informed decision. The NCS KIX System does just that.
San Diego, CA (PRWEB) October 22, 2011
The National Camp Series(NCS) has many solid prospects from the class of 2012. With its new KIX Player Rating System fully integrated, the NCS has broken down the athletes into skills sets that will allow Colleges and University football coaches to find the exact player to benefit their team.
KIX is the first, truly, objective player rating system in the kicking game. Utilizing over six years of historical statistics from their events, KIX crawls the results, both currently and historically, to assign a player rating.
With many colleges looking for specific players with multiple skill sets, the NCS breaks down the athletes skills deeper than anyone else in the industry. For the class of 2012, the player ratings for specific skills are:
*Field Goals
*Kick Offs
*Field Goals and Kick Offs
*Punts
*Field Goals, Kick Offs and Punts (Combo Kicker)
*Long Snapping
Former NFL kicker Mike Hollis said, "During the past 4 years that ProForm Kicking Academy has been an associate of the National Camp Series, we have witnessed many great athletes who have taken advantage of the opportunity NCS offers."
Hollis adds, "Now, with the addition of the new "KIX" rating system, the athletes who participate in NCS events will be a part of the first 'objective' kicking rating system developed, of which college coaches will be able to see more realistic scores. The NCS is looking out for the best interest of all their athletes. ProForm Kicking Academy is proud to be a part of this program!"
With the ability to capture and analyze statistics efficiently (Think Money Ball), the National Camp Series is positioned to become the leader in helping Colleges and Universities wisely selected the best specialists for their programs.
NCS and NFL kicker Michael Husted says, "When you are talking about $150,000 - $200,000 in scholarship money, being able to use analytics to help make an informed decision is a 'no-brainer'."
For more information, contact Michael Husted at 888.702.0682 or michael(at)nationalcampseries(dot)com.
###