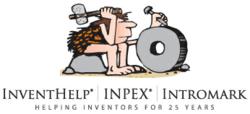 Pittsburgh, PA (PRWEB) October 26, 2011
InventHelp®, America's largest inventor service company, announces that one of its clients, an inventor from Oregon, has designed a snowboard with a handle mounted on the front to facilitate control and ease when snowboarding. This invention could make snowboarding more fun as it takes pressure off the legs and knees. This invention is patented.
The "Skeeter Snowboard System" features a design that would provide snowboarders with a safer and more controllable run. The sporting equipment is usable by individuals of all ages. People over 50 would benefit from the use of the handle as it reduces strain on the knees. The handle would provide a user with more balance, which is ideal for beginners. Handi-capped individuals could also enjoy snowboarding with the use of the enhanced balance of the Skeeter Snowboard System. The inventor, himself, has bad knees and could not ski or snowboard until now!
The Skeeter Snowboard System would consist of a snowboard that would be equipped with a D-shaped handle at the front. The Skeeter Snowboard System could include various sizes and designs.
InventHelp® is attempting to submit the invention to companies for review. If substantial interest is expressed, the company will attempt to negotiate for a sale or royalties for the inventor. For more information, telephone Dept. 09-PTL-379 at (800) 851-6030.
# # #