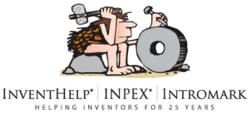 Pittsburgh, PA (PRWEB) October 28, 2011
InventHelp®, America's largest inventor service company, announces that one of its clients, an inventor from Michigan, has designed a spacing tool that would facilitate marking evenly spaced holes for fence post installation. This invention is patented.
"Fence Post Centering Spacing Tool" could save time and energy for fence installers and do-it-yourselfers. The device could make it easier to mark, align, center and set fence posts accurately. The tool would eliminate the need for a tape measure as the design of the Fence Post Centering Space Tool would ensure that the fence posts are evenly spaced.
Fence Post Centering Spacing Tool would consist of a tool that would be constructed from plastic. The tool would incorporate a box-shaped section with a recessed area in the outer end where a 2-by-4 can be inserted. The top end of this section would feature a hole for a set screw. The opposite end of the tool would be U-shaped. To use, an individual would attach the tool on each side of a 2-by-4 that is the same length as the fence panel, ensuring that the end of the 2-by-4 is flush with the inside of the tool. The user would then tighten down the set screw and mark the corners of the yard with stakes, running a chalk line from corner to corner to mark where the fence line will be. The user would then lay the tool on the ground with one end in the corner where he or she will mark the first post hole with a marking paint, ensuring that the center line of the tool is lined up with the chalk line. After marking the first and second holes with paint, the user would move the tool down the chalk line, placing the end of the tool used with the first hole onto the mark for the second hole, and continues process to the end of the chalk line. After the holes are dug, the individual would use the tool as a spacer to set the posts between two 4-by-4s. Fence Post Centering Spacing Tool could be producible to fit a variety of fence and post styles.
InventHelp® is attempting to submit the invention to companies for review. If substantial interest is expressed, the company will attempt to negotiate for a sale or royalties for the inventor. For more information, telephone Dept. 07-BGN-3448 at (800) 851-6030.
# # #