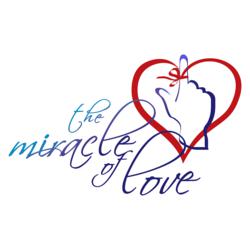 "There is nothing to teach, there is nothing to learn. I will not tell you what to do or how to be, because you already have the answers. The Miracle of Love is guidance to remember your true essence or your original innocence." ~ Al Diaz
Pomona, CA (PRWEB) October 22, 2011
The Miracle Of Love, with Al Diaz, Continues Saturday, Oct. 29th 2011 – Auckland, New Zealand, Sunday, Nov. 6th – Perth, Australia and Saturday, Nov. 12th – Cheonan City, South Korea
Have you ever been astonished at the innate abilities that children have to see the good in all things? How is it that a child knows LOVE in all essences of the meaning. Children are always authentically loving and what we learn is by this way of being they know peace. This original innocence is what most adults lose touch of. Believe it or not, most adults question their very ability to love, when in fact, they, are still the child that knows love. They just do not remember. "If we all come to the realization of our ability to be as one peaceful co-existence and if we consciously utilize that energy, we are able to do and be all that our heart desires in harmony. It's all about knowing how to love." says Diaz.
Diaz has started a movement. It is called The Miracle Of Love. It is a movement towards understanding human being's abilities to co-exist in harmony, with love and respect for each individual person. "There is nothing to teach, there is nothing to learn. I will not tell you what to do or how to be, because you already have the answers. The Miracle of Love is guidance to remember your true essence or your original innocence. It is The Divine wisdom you came here with, The Divine given innate ability or power you were given to move forward from fear based values, to be liberated and have freedom. Thus creating Heaven on Earth or joyous and optimal harmony for the best and highest good of all.." Diaz states.
Al Diaz is pleased to announce The Miracle Of Love World Tour 2011 will be arriving Saturday, Oct. 29th 2011 – Auckland, New Zealand, Sunday, Nov. 6th – Perth, Australia and Saturday, Nov. 12th – Cheonan City, South Korea. Al Diaz is hosting the event to further explore the possibilities of The Miracle Of Love. Al Diaz and many other phenomenal presenters will appear. Visit http://www.TheMiracleOfLove.com for more information.
"Through Love…evolve back to original innocence. Remembering the gifts and values you came here with to bring to this world, but most importantly to your own Life.." Al Diaz
Al Diaz is founder of Ilumine Ao, Keynote and International speaker, author of "The Titus Concept" and "Confirmations", cutting-edge internet radio show host, and Guide who has inspired thousands with his empowering message of Unconditional Love to simply shatter that which no longer stands to serve for our best and highest good.
Al speaks from the Heart with his guidance and insights for us to remember our own answers that we are seeking and that allows us to see and feel the "Truth" that is already within all of us. In doing so…this raises our level of awareness and brings forth the consciousness for healing, blessings, and empowerment, triggering shift and change, ascension through Love, discovering newer dimensions that represent liberation, and the freeing of our Heart for our own personal greatness.
Jeni Lynn Allen, Publicity Agent
Omni One Media
626-862-1357
http://www.omnionemedia.com
###