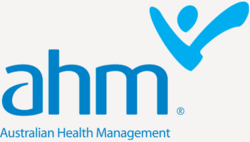 Building good self-esteem is the ticket to making good choices
(PRWEB) October 23, 2011
As a Major Community Partner to the Wollongong NRE Hawks, ahm Health Insurance continues its strong history of commitment to the Club and the local community. This is further evidenced by today's announcement that the private health insurer has thrown its support behind the Club's innovative Right Choices secondary schools social development program.
Now known as 'ahm Right Choices', the Hawks will work closely with ahm in the delivery of this program to over 30 schools across the Illawarra, Shoalhaven and Southern Highlands and it is expected that over 2,000 students will participate over the coming months.
Presented by Hawks players and coaches (along with expert key speakers), the program is designed to help teenagers as they confront a range of social issues in their everyday lives so that they can make better decisions, plan for a positive future and adopt a healthy lifestyle.
ahm Health Insurance is excited to be transitioning from our previous three-year naming rights sponsorship of the Hawks to that of Major Community Partner,' said ahm Executive Group Manager Dean Tillotson.
'We have signed a new two-year agreement with the Club which will see us make a significant financial contribution to the provision of their innovative Rights Choices community program.
'The program is all about helping teenagers to see themselves in a positive way, to feel proud of what they've done, and to be confident that there's a lot more they can do.
'Building good self-esteem is the ticket to making good choices. If you have good self-esteem, you know that you're smart enough to not just follow the crowd but to make your own decisions. You value your safety, your feelings and your health.'
ahm Right Choices is split into five sessions to be delivered across varying age groups including; Safe Partying & Sexual Health; Driver Safety; Say 'No' to Drugs and Adopt a Healthy Lifestyle; Planning for a Positive Future; Youth Suicide & How to Beat a Bully; and Youth Depression & Mental Health.
'It's important for us as a club, to engage with school kids at this impressionable age when teenagers experience a significant amount of peer pressure. Through ahm Right Choices we are able to provide a positive influence and make a real difference in their lives" said Wollongong NRE Hawks Captain, Mat Campbell.
Wollongong NRE Hawks General Manager, Mili Simic added that programs such as ahm Right Choices form the foundation of the Club's community activities
'The support from such a committed sponsor as ahm has now allowed the Hawks to extend our reach even further,' he said.
'As a community owned and focussed club it is important that we are active in the local area and surrounds. Delivering meaningful programs within our region's schools, is a wonderful way for us to give back to the community.
'We are honoured that ahm Health Insurance has come on board as our Major Community Partner and look forward to continuing our strong partnership with them.'
Schools interested in booking an ahm Right Choices workshop should call the Wollongong NRE Hawks Head Office on 02-4229-7722 or visit hawks.com.au
For more information about ahm visit ahm.com.au
For more information about Wollongong NRE Hawks visit hawks.com.au
About ahm Health Insurance
Proudly Australian, ahm Health Insurance is a leading national private health insurance provider with more than 40 years experience in the Australian health care industry.
###