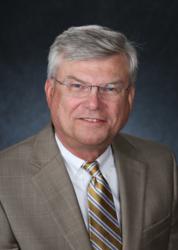 (PRWEB) October 23, 2011
GG+A President and CEO John J. Glier announced today that Edward J. Caron has joined the firm as Consulting Vice President, serving on its communications consulting team. Glier said, "The firm's clients in non-profit organizations will have access to Caron's extensive experience in strategic communications, strategic planning, public policy, and partnership development."
Added Glier, "Throughout his career, Caron has demonstrated exceptional leadership in advancing communications and forging relationships to achieve philanthropic objectives. We consider him a great asset to the GG+A communications consulting team—and to our clients."
Caron – A Career Snapshot
Serving as Vice President, College Relations & Planning at Providence College for 20 years, Caron held cabinet-level responsibilities for strategic planning, strategic communications, and public affairs. He also became the College's first secretariat, providing senior staff support to the Providence College board of trustees.
While at Providence, Caron directed a team that secured a $5 million competitive grant to establish the nation's first undergraduate degree in public and community service. He also secured for Providence College, in collaboration with the University of Notre Dame, teaching and service fellowships for graduate education majors to serve as faculty in disadvantaged, urban schools throughout New England.
In addition, he has consulted to a number of Providence College partners in the private and quasi-public sector, including the Board of Directors and/or staff of the Greater Providence Chamber of Commerce, Rhode Island Foundation, Providence Foundation, Pawtucket Foundation, and Leadership Rhode Island. He has provided similar consulting assistance for board and senior staff retreats for Rhode Island government agencies, law firms, public relations and marketing agencies, and national tourism organizations.
Caron is founder and president of the Changing Minds and Hearts Education Foundation, which provides financial support for TalkWorks, a character education initiative established in 2001 to combat bullying and teasing in Rhode Island and Massachusetts elementary and middle schools.
Prior to his appointment at Providence College, Caron worked as a managing consultant with Telesis Inc., an international business strategy and public policy consulting firm. He also served as vice president for public affairs at Blue Cross and Blue Shield of Rhode Island and chief of staff to two Rhode Island attorneys general.
Among his community affiliations, Caron is a member of the board of directors of the San Miguel School, the original Christian Brother model middle school for disadvantaged immigrant students now replicated in 15 states nationally.
Caron earned his undergraduate degree at Providence College and completed studies at the Harvard University Graduate School of Education Institute for Educational Leadership.
About GG+A
Grenzebach Glier and Associates (GG+A) is a global philanthropic management consultancy, providing high-level counsel to non-profit organizations in the US, Canada, Asia, Australia, Europe, and South America. The consulting team provides analysis, planning, and strategic counsel in areas such as campaign feasibility, campaign management, development, advancement and communications, and analytic solutions to enhance fundraising success. GG+A clients include educational institutions, healthcare organizations, arts and cultural organizations, and global NGOs.
The firm's strategic communications consultants focus on evidence-based approaches to help clients with a broad range of services, including strategic communications planning, audience research and analysis, advancement communications reviews, campaign communications planning and implementation, as well as messaging and writing. All of these contribute to successful fundraising for the firm's clients.
A hallmark of the firm, celebrating its 50th anniversary in 2011, is its development and command of best practices in philanthropic management, drawn from extensive experience in diverse market sectors throughout the world. GG+A consultants offer a global perspective on philanthropic success, coupled with local understanding and dedicated expertise, to help non-profit organizations achieve their fundraising objectives. For more information, visit the firm's website: http://www.grenzebachglier.com.
###