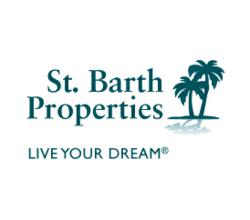 Insider's Tip: November is a great time to visit St. Barts. Value Season pricing, available for bookings through December 14, means savings of up to 40%.
Franklin, MA (PRWEB) October 25, 2011
St. Barth Properties (SBP) is ready to launch its 23rd season of creating its signature dream vacations on the island of St.Barts. High Season officially begins on December 15 and runs through April 15. Hotels and restaurants are re opening this month, while the shops are stocking up with the latest fashions.
SBP represents a portfolio of over 160 private villas that range widely in price and style and a collection of the island's most distinctive hotels, the Hotels of St. Barth. A team of experts – who travel regularly to the island – help clients choose the property that will best suit their needs, lifestyle and budget. In addition the company offers a full menu of concierge services, seamlessly implemented by the staff of the company's island office.
"Each new season is as exciting for us as our first", said company president Peg Walsh. She added, "Our motto and mantra is Live Your Dream® and we love to see our clients enjoying this beautiful island that is so special to us."
The company's Grand Cru villa collection includes some of the island's most luxurious properties and comes with a wealth of amenities and hotel-like services. Grand Cru guests enjoy the delivery of breakfasts – fresh fruit and French pastries – and evening turn down 6 days a week. And for those seeking the ultimate in service, the company recommends villas affiliated with SBP's hotel collection. This option provides the space and privacy of a villa and the pampering of hotel staff, often including a butler.
The chic hotel Le Sereno offers three 4 bedroom villas designed by French designer Christian Liaigre and bear his simple, chic and Zen-like style. Each villa's 7,500 square feet of living space is incorporated over two levels and a private swimming pool sits on top. Guests have access to the hotels facilities and services and a butler is on call 24/7.
On beautiful Flamands Beach - and with private access to it - the Hotel St.Barth Isle de France has two luxurious villas (upstairs and beach level) decorated with style and for comfort by London's acclaimed Penny Morrrison. Each has 3 en suite bedrooms, a spacious living room, mini-gym, home cinema, kitchen and a private plunge pool.
Perched on top of the Hotel Carl Gustaf, a 4 bedroom villa, aptly named the Royal Suite, lays claim to a panoramic view of St. Barts' iconic harbor. Spacious and sumptuous, a walled garden contains an exquisite infinity plunge pool and a Jacuzzi. A fully-equipped kitchen and an office add to the feeling of "home" and the hotel's Carita-branded spa is just steps away.
St. Barth Properties is a boutique travel company specializing in vacations to St. Barth, FWI. The company has a portfolio of over 160 carefully selected private villas and a branded collection of the island's most distinctive hotels. Additionally, they offer a full range of concierge services. Founded in 1989, with the maxim Live Your Dream®, the company and its service-oriented staff leverage their combined expertise and passion for the destination to deliver a dream vacation. Headquartered in the United States, the company maintains a fully staffed office on St. Barth
###