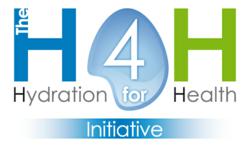 (PRWEB UK) 25 October 2011
Hosted on the http://www.h4hinitiative.com website, the new 'Emerging Hydration Science' information service offers commentaries and analysis of new and recently published scientific literature of particular relevance to healthy hydration.
The first scientific publication featured is "Educational Intervention on Water Intake Improves Hydration Status and Enhances Exercise Performance in Athletic Youth", recently published in the Scandinavian Journal of Medicine and Science in Sports and authored by Professor Stavros Kavouras of Harokopio University (Athens, Greece).
In addition to a brief study overview, a summary of key findings and the author's personal observations, an electronic PDF of the publication is also available for direct download free from the H4H Initiative website.
The aim of the 'Emerging Hydration Science' information service is to provide HCPs with an easy-to-access and up-to-date resource on important new studies and publications in the hydration science arena.
About the Hydration for Health Initiative
The H4H Initiative's mission is to establish healthy hydration as an integral part of public health nutritional guidelines and routine patient counseling so people can make informed choices. A primary challenge of the H4H Initiative is to communicate the fundamental need for healthcare policymakers and practitioners to proactively provide healthy hydration advice.
For more information about the H4H Initiative, please contact
H4H Initiative Secretariat
Email to: secretariat(at)h4hinitiative(dot)com
About Danone
Danone is a Fortune 500 company and one of the most successful healthy food companies in the world. Its mission is to bring health through tasty, nutritious and affordable food and beverage products to as many people as possible. Fulfilling this mission is a major contributor to the Group's continuous fast growth. Danone, with 160 plants and around 80,000 employees, is present in all five continents and over 120 countries. Danone enjoys leading positions on healthy food in four businesses: fresh dairy products (n°1 worldwide), waters (n°2 on the packaged water market), baby nutrition (n°2 worldwide) and medical nutrition.
###