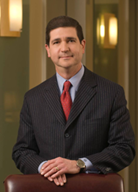 Do you think that your spouse is cheating?
How can you tell and what should you do about it?
Denver, Colorado (PRWEB) October 23, 2011
Please join Colorado Family Law Attorney Rich Harris for a Free Webinar on Wednesday, November 2nd, from 12:00-1:00pm.
Sign up at https://cc.readytalk.com/r/scyx47uiku5p, and register for this FREE WEBINAR with host Rich Harris, President and Managing Partner of The Harris Law Firm. The Harris Law Firm is "Colorado's Family Law Team" and Colorado's largest family law firm.
About Rich Harris
Originally from New York City, Richard A. Harris, Esq. has made Colorado his home for the past 20 years. Rich received his Bachelor of Arts degree in International Relations from the University of Southern California and his Juris Doctor degree from the Sturm College of Law at the University of Denver.
Rich's passion for superior representation in the practice of divorce and child custody law is the driving force behind The Harris Law Firm. He has been recognized by his peers in the legal community on numerous occasions, and frequently lectures on family law issues. Committed to the idea that clients should be as informed as possible about their legal rights, he is the author of numerous, published articles about family law. In 2008, Rich co-authored the publication, Colorado Family Law Deskbook by Bradford Publishing.
In 2006, Rich Harris was chosen to be one of Denver's 40 Under 40 based on his business leadership, community involvement, and recognition of his accomplishments. Each year, the Denver Business Journal has includes a special section called "40 Under 40" to recognize a diverse group of young, dynamic business leaders whose efforts in the workplace and in the community are shaping the future of Denver.
In 2006, 2007 and 2008, Rich was selected as one of Colorado Super Lawyers for Family Law. Super Lawyers are considered leading attorneys in the area of law in which they practice, and are selected via a survey of the state's top lawyers by Law & Politics Magazine. In 2010, Rich was voted Best Family Law Attorney by Law Week Colorado's Barrister's Best Issue, and the firm was voted Best Family Law Firm in Denver, by the People's Choice per Law Week Colorado. Also in 2010, Rich was an invited speaker at Colorado Bar Association Family Law Section annual meeting in August addressing practice management issues, including those that have allowed his firm to maximize client service and case management and contributed directly to HFM's consistent recognition by the State Supreme Court as a leader in pro bono activity. This year, Rich Harris was selected as the Best Family Law Attorney in the Barrister's Best Issue of Law Week Colorado for 2011, and was one of the finalists for the Top Ten Lawyers of the Decade by Law Week Colorado. Rich was the only family law attorney listed among the finalists. Also in 2011, The Harris Law Firm was also nominated as Law Firm of the Year by the Colorado Lawyers Committee. Over two-thirds of the firms attorneys have donated their time to projects sponsored by the CLC.
Rich was awarded the highest "AV" rating from Martindale-Hubbell. The AV rating is the pinnacle of professional excellence earned through a peer review rating process that is managed and monitored by the world's most trusted legal resource. He also serves on the boards of The Adoption Exchange, and the Colorado Lawyers Committee. Rich is a Fellow of the Colorado Bar Association, and is active in Rotary International and The Denver Bar Association. In 2009 Rich was appointed as Chair of the Board of Metro Volunteer Lawyers, an organization that coordinates pro bono service to indigent people throughout the Denver metropolitan area. In 2009, Rich founded and currently serves as the President of "The Road to Hope", a Colorado-based non-profit organization dedicated to helping the orphaned children of Haiti.
About The Harris Law Firm
Located in Denver and Fort Collins, the 18 attorneys at The Harris Law Firm are a team of Colorado family law specialists who serve clients throughout the State of Colorado. The lawyers and staff at "Colorado's Family Law Team" are dedicated to helping you with issues related to divorce, child custody, legal separations, step parent adoptions, and other matters that pertain to Colorado family law.
###