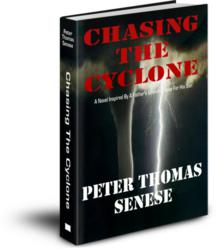 Thousands of American child-citizens victimized from international child abduction will be protected from this horrible crime if the GAO recommendation for the creation of a non-departure fly list, and WHTI policy modifications is implemented.
Los Angeles, California (PRWEB) October 25, 2011
The United States government is seeking new solutions and methods to reduce and prevent the grave and growing rate of criminal international parental child abductions (IPCA) that victimizes thousands of defenseless American child-citizens each year. Unfortunately, a majority of these American children who are illegally abducted abroad or illegally detained in a foreign country never come home.
A substantial number of international child abductions occur via illegal airline flight departures while many others occur due to international travel documentation loopholes associated with the Western Hemisphere Travel Initiative(WHTI).
In a groundbreaking United States Government Accountability Office (GAO) report, the GAO has recommended for the creation of a new international parental child abduction prevention program aimed at establishing a non-departure fly list for United States citizens who have been determined by either our courts or law enforcement as potential high-risk international parental child abductors.
According to the new report, government and nongovernment stakeholders agree that the creation of a security program similar to the existing 'Prevent Departure Program'(established in 2003) which is administered by the Department of Homeland Security and utilized by the Department of State's Office Of Children's
Issues may significantly reduce the growing number of cross-border parental child abductions each year. Presently, the 'Prevent Departure Program' allows for precautionary security checks to occur, whereas a legal or illegal alien resident living in the United States and who is considered to be a potential parental child abductor is prohibited from traveling abroad with their child due to court orders prohibiting the child from international travel. Additionally, in order for an individual to be placed on the Prevent Departure Program, either a court or law enforcement must determine that a potential international child abduction threat is a possibility. Once this occurs, it is up to the Department of State's Office Of Childrens Issues to request to the Department of Homeland Security that a person be placed on the non-departure list.
The GAO report titled 'Program Aimed At High-Risk Parent Abductors Could Aid In Preventing Abduction' that Gerald Dillingham, the GAO Director of Physical Infrastructure issued, states, "To further help prevent international parental child abduction involving airline flights, particularly for persons identified as high risk for attempting such abductions, we recommend that the Secretary of Homeland Security consider creating a program similar to the child abduction component of the Prevent Departure program that would apply to U.S. citizens."
The GAO report was requested by Congressmen Jerry Costello(D - Illinois) and Tom Petri(R - Wisconsin), the respective Chairman and Vice-Chairman of the House of Representatives 'Subcommittee On Transportation And Infrastructure'. The landmark report states that since the year 2000, the number of outbound international parental child abduction cases reported to the Department of State, many of which likely included air travel, has nearly tripled.
A response from Jim Crumpacker of the Departmental GAO/OIG Liaison Office of the Department of Homeland Security (DHS) concurs with the GAO recommendation to create a secondary security screening list in order to stop American child-citizens from being illegally abducted abroad. Specifically, "DHS strongly agrees that preventing international child abduction is a very important issue. The Department also agrees that expanding its current efforts along these lines to include pre-departure flight screening for potential U.S. citizen abductors could be helped in preventing some abductions." The response by DHS doe states there exists challenges in implementing a secondary security screening list.
Child abduction prevention advocates Peter Thomas Senese and Carolyn Ann Vlk's recently published resource guide on international child abduction titled 'The World Turned Upside Down', containing the landmark report on U.S. child abduction growth rates, 'Crisis In America: International Parental Child Abduction Today' further indicates that the number of 'unreported' international parental child abductions, prevelant due to an assorted number of reasons, has also substantially increased due to various factors including a target parent's knowledge that their exists legal remedies available to them, the high cost reunification, population growth and immigration migration trends.
When we consider the data contained in the 2009 Hague Compliance Report released in 2010, the report indicates that the mean abduction growth rate experienced between 2007-2009 was approximately 20% per year. If this rate continues over the next ten years it is forecasted that our nation will have at least 9,647 'reported' cases of international child abduction in the year 2020.
Projections cited in THE WORLD TURNED UPSIDE DOWN indicate that from 2008 through 2020 52,466 'reported' cases of American children will be internationally abducted.
The number of 'unreported' cases of abduction are believed to be between 100% and 150% of the number of 'reported' international abduction cases, and could easily bring the total number of combined 'reported' and 'unreported' cases of abdution to 100,000 and 125,000 total international child abductions over a 12 year period, if not more.
Patricia M. Lee, a seasoned St. Petersburg and Orlando, Florida based attorney practicing international parental child abduction prevention and reunification added, "The legal environment for parents whose children are at risk of abduction is daunting. To begin with, targeted parents are often not aware of the other parent's imminent plans to abduct their child. All too often local courts may not realize the complex issues involved in these types of cases, and the challenging legal remedies that a targeted or left behind parent faces in order to prevent or attempt to reunite with their child, not to mention the incredible financial burden. Present loopholes in existing laws and policies make it possible for children to be abducted internationally, despite injunctive relief or federal assistance under existing programs. I have to ask why American citizens should be treated differently than resident aliens when the risk of abduction is the same, if not greater, as we are addressing preventing abduction of children from or by parents resident in the United States. These parents most likely possess dual citizenship, or American citizenship documentation. The disparity in treatment of U.S. citizens and resident aliens certainly raises legitimate constitutional concerns, and more importantly, leaves gaping holes in the prevention system. I believe that the recommendations by the GAO are appropriate, timely and much needed. For example, without the creation of a secondary screening departure list established to prevent would-be abductors who possesses a United States passport and/or a secondary passport issued from another country, there are limited remedies available that could realistically prevent a child from being wrongfully taken abroad. What is needed is exactly what the Government Accountability Office and the Department of Homeland Security are recommending: a preventive program that focuses on the point of departure that ensures that children who are not permitted to leave the country with a particular parent due to potential child abduction are unable to do so. This type of program would be of great benefit to at risk parents seeking to prevent child abduction by a dual national and/or American citizen parent. In our ever shrinking world, this is a very real threat that is not currently being addressed."
Peter Thomas Senese, the author of 'Chasing The Cyclone' and the co-author of 'The World Turned Upside Down' as well as the creator/producer of the educational documentary film series on IPCA titled 'Chasing Parents' commented, "The recommendation from the Government Accountability Office sends an important message to local courts involved with a child's welfare when they consider the potential for a child's international abduction that there is a real and growing problem of American child-citizens who are either criminally abducted from the United States or illegally detained in a foreign country after travel orders are granted. The local courts charged with oversight of a child must take note that the United States federal government is directly saying that existing state and federal government programs and policies created to prevent abduction are not enough to prevent child abduction, and serious loopholes exist that allow for children to be stolen and taken abroad - where too many defenseless children are never recovered. It is my hope that the convergence of multiple government agencies cited in the GAO report, each declaring that IPCA is a real problem, will cause local courts to realize their need to act prudently and with keen insight on all the local and international issues involving a potential child abduction. With thousands of children criminally abducted from the United States and taken abroad each year, the creation of a secondary security departure list will stop a substantial number of American child-citizen kidnappings from occurring each year. Presently, the United States government has limited programs in place to prevent child abduction including the State Department's requirement that both parents or guardians consent prior to the issuance of a child's U.S. passport. And there is the existence of the State Department's Children's Passport Issuance Alert Program, and finally the Department of Homeland Security's Prevent Departure program, which parents must contact the State Department's Office of Children's Issues. This recommended policy is exactly what the child abduction prevention community has been calling for because it may close many loopholes for abductors to abduct."
According to Joel S. Walter, a New York City based attorney who focuses on federal court and family law matters including international child custody, "There currently exists no database that captures information pertaining to child custody and a court's orders concerning a child's travel restrictions. And even with court orders in place, it is difficult for law enforcement to uphold travel orders, in part due to the lack of an up-to-date nationwide database. When we add that the United States generally does not exercise departure controls at our borders for citizens possessing a valid passport from leaving our country, we begin to realize the ease at which certain individuals may be able to illegally remove a child. Clearly, the Prevent Departure Program offers abduction prevention assistance for targeted parents and children who are non-nationals. However, without a security screening process for parents possessing American citizenship that are considered high-risk abduction threats, prevention of these types of cases will remain extremely difficult. There is no question in my mind that children who face potential international abduction need the United States government to establish additional policy or program that will protect them such as the secondary screening program recommended by the Government Accountability Office and the Department of Homeland Security. The work conducted by the GAO Infrastructure team in thoroughly researching this issue and bringing to light the real need for their suggestions hits right on one of the key issues that attorneys like myself who practice international family law as well as targeted parents of abduction realize: that our nation's children must be protected from the cruel threat of parental kidnapping. I urge others to sign the White House petition site and send a message to our policymakers that we need to new abduction prevention programs."
Supporting Mr. Walter's statement, the GAO report states, "The lack of exit controls makes timing crucial in preventing international parental child abductions involving an airline flight. If a child has a valid passport, preventing an abduction on an international airline flight could be very difficult even if a parent has obtained a custody order barring such travel because that parent would not only need to involve law enforcement but do so with enough time to intercept the abducting parent and child before they board an international flight." The report further adds that often, "A parent does not know that another family member plans to board the child on an international flight, and thus may not contact law enforcement on time." Various studies show that many abductions occur when the targeted parent is unaware of the other parent's abduction scheme."
Supporting Patricia M. Lee's previous comments, the GAO report states, "Preventing international parental child abductions can be very difficult and depends on a number of factors, including the parent's knowledge of the abduction risk and the existence of clear custody status for the child. While prevention efforts available to parents, such as contacting the State Department to request a passport alert for a child, generally require that the parent have some knowledge beforehand of the risk that an abduction might occur, abductions often occur when the parent has no such knowledge. In general, prevention efforts also require clear custody status. For example, in order for a parent to add a child and suspected abductors to the DHS' Prevent Departure list, the requesting parent must demonstrate that he or she has parental or custodial rights to the child and that there is a court order barring the child from traveling internationally with the suspected abductor. However, custody laws vary by state, and many parents may not have such clear custody documentation available." The report further states that according to the Department of Justice, as cited in the GAO report, "In cases where the parent is unaware of the abduction risk, and where there is no documentation of the child's custody status, preventing such abductions is extremely difficult."
Carolyn Ann Vlk, who drafted Florida's Child Abduction Prevention Act that is now law, added, "The reality is that our nation's children are not safe from international parental child abduction, and the legal remedies available to targeted parents of abduction in the international community are not typically efficient. The single most important way to stop a child from being abducted is to prevent it from happening in the first place. That was and is the intent of Florida's Child Abduction Prevention Act. However, as this highly regarded GAO report specifically points out when addressing risk factors targeted parents who are desperately trying to protect their children face, 'Department of Homeland Security officials told us that many judges who deal with custody issues simply are not aware of the risk for international parental child abductions and thus may fail to issue a court order banning such travel. Officials at the State Department added that some judges are not adequately trained to issue court or custody orders that ban international travel in cases where abduction is a real concern.' And so, with local courts of not possessing the knowledge of the great harm of parental child abduction onto a child, and, the unimaginable hardship a parent faces who is trying to find and reunite with their stolen child, the current trend of sharply rising abductions will continue. If and when the noteworthy GAO recommendation is created, there will be many thousands of children who will be better protected from international abduction."
Jill Jones-Soderman, Ph.D, and the Director of nonprofit The Foundation For The Child Victims Of The Family Court as well as the Founder of the Family Resolution Center based in New York observed, "Child abduction of any kind is a severe form of child abuse toward a child. The sociopathic tendencies of a parental abductor can be relentless to the point that individuals intending to criminally abduct a child overseas will often attempt to do so until they are successful. Parental abductors generally do not care about the true welfare of the child they abuse, but rather, they use a child in order to cause hurt in the other parent's life."
T. Pederson, a ranking senior naval officer and a parent undergoing custodial litigation that includes a possibility of parental abduction to a country that is noncompliant with the Hague Convention, comments, "Having consulted several attorneys and sat through court proceedings concerning the safety and welfare of my only child, where key abduction risk indicators under the newly-established Florida Statute 61.45 existed, I am deeply concerned about the lack of awareness of international parental abduction among the judiciary and applaud efforts to create a program similar to the existing Departure Prevention program for U.S. citizens that are potential international parental child abductors. The emotional duress and alienation abducted children endure, as well as the financial burden and emotional suffering targeted parents would face if their child were abducted, must be averted. It is my hope that such a program would lead to education of the judiciary while ensuring the safety of many of our nation's at-risk children."
Peter Thomas Senese stated, "Reducing the capability of an abducting parent to depart the United States illegally with a child is one of the most pressing preventive matters our government must address. There are two significant steps that will dramatically reduce the number of children from abduction. One is the GAO recommendation for a security screening program geared for U.S. citizens considered to be high-risk abductors. The second method is to alter international travel documentation requirements for minors under 16 traveling by land or sea to Canada, Mexico, or to certain Caribbean-island nations under the existing Western Hemisphere Travel Initiative. Presently, under the WHTI, a child may present only a photocopy of their citizenship papers such as a photocopy of a birth certificate in order to travel abroad.
Amanda Bayoumi, a mother at risk who is trying to ensure her two young daughters are not abducted to Saudi Arabia said, "We urge everyone to sign the petition site placed on the Official White House website, and show your support for the GAO recommendation and other child abduction prevention programs."
Click Here to sign the White House petition site.
###