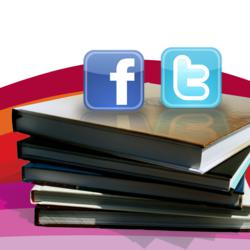 "Yearbooks are still evolving and are about to expand from being a publication created by a small group of students to being a huge multimedia project where every student is involved!"
Princeton, NJ (PRWEB) October 24, 2011
"Social media" is a very new term compared to the century old "yearbook", but in the course of the yearbook's 150 year history, social media is causing the biggest changes the industry has ever experienced. Websites like Facebook, Twitter, and LinkedIn have created easy new ways of documenting and networking that are overshadowing the need for traditional yearbooks. Twitter and Facebook provide a much more intimate documentation of an individual student's life than a yearbook ever could, and LinkedIn creates an instant professional network that would have been nearly impossible to construct and maintain 10 years ago. The development of this instant network raised the question, what will happen to yearbooks?
Yearbooks got their start in America in the early 1860s in Boston, as a photographer produced bound books for college students including individual pictures of each class. Fast forward to today, this 150 year old industry has spread across the nation and become a part of the tradition of the majority of schools in the United States. Up until recently, school yearbooks have not faced any major changes in production or popularity. Now, with the birth of social media over the past 10 years, yearbooks are about to make a big turn off of their tried and true path.
School Yearbooks are declining by 3 to 4% per year as more and more schools cut their yearbook program due to funding problems or disinterest from the students. As social media monsters like Facebook continue their incredible trends of growth, (over 150% growth annually in users from 2006 to 2010) more students question the need for a yearbook. Many colleges and universities have stopped producing an annual yearbook including Purdue, Old Dominion, Mississippi State, and The University of Virginia, which is one of the oldest yearbook traditions in the United States dating back to 1887.
Surprisingly though, high school yearbooks seem more resilient to change than college yearbooks. Yearbook companies, Jostens, Herff Jones, and Entourage Yearbooks still show great strength in the high school yearbook market. Even though some types of yearbooks have seen a decrease in demand, there has been growth in sectors including elementary schools, middle schools, sports teams, alumni groups and more. "Growth in elementary school yearbooks, middle school yearbooks, and other specialized groups is actually outpacing the decline in yearbook popularity seen elsewhere", said Entourage Yearbooks President Elias Jo.
"The fact that social media has taken off with such tremendous growth is really just a testament to the public's love for yearbooks" said Ellen Sillery of Entourage Yearbooks. "We in the Yearbook industry should be thrilled that students are so excited about creating content, connecting with others, and documenting their lives. This says to me that yearbooks are still evolving and are about to expand from being a publication created by a small group of students to being a huge multimedia project where every student is involved!"
Yearbook companies are already moving to incorporate more aspects of social media into yearbook projection procedures. Jostens pioneered online yearbook design several years ago where members of the community could submit pictures online to the yearbook staff. Entourage Yearbooks has just finished implementing both Facebook and Picasa integration into their website as well.
As Yearbooks and social media mix more, schools have expressed concerns about maintaining control over content and editing. Indeed, navigating these uncharted waters will be exciting and challenging but the future of yearbooks remains bright. The traditional printed book may begin to fade, but electronic books for PC, iPad and Kindle may appear in its place. The future holds much more for yearbooks, and more yearbooks...not less.
###