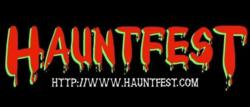 (PRWEB) October 21, 2011
Halloween is almost here, and what better way to get in the spirit than by screaming your head off at HauntFest, located at the Wisconsin State Fair Park. Get a 50% discount on admission when you purchase a coupon from DealWatch, the best place to find top Milwaukee deals.
This year's HauntFest has a Haunted Hollywood theme, featuring demons and murderers from all those movies that caused to sleep with the lights on as a child. And, don't miss the newest attraction, The Last Ride, a shockingly realistic motion-based simulator that takes riders on a terrifying journey to the grave.
Willing to take the risk? Two amazing coupon offers are available on jsonline.com/dealwatch. Purchase a coupon for half-price VIP admission on Fridays or Saturdays, a $30 value for only $15.
Can't make it to the gruesome gore fest on a weekend? Purchase a coupon for half-price VIP admission on Wednesdays, Thursdays or Sundays, a $25 value for only $12.
Discounted tickets are only available for a limited time! Visit DealWatch, the source for top Milwaukee coupons today to purchase a voucher.
For HauntFest details, reviews and hours and dates of operation, go to http://www.hauntfest.com.
Looking for exciting things to do in Milwaukee? Purchase more Milwaukee deals including dining, massage, martial arts and photography coupons at jsonline.com/dealwatch.
###