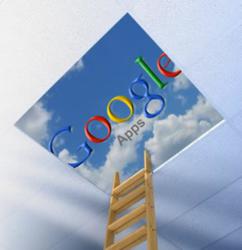 Google Apps was built for today's business
Philadelphia, PA (PRWEB) October 21, 2011
Philadelphia-based Software-as-a-Service Distributor Excel Micro recognizes the need and demand that businesses have with mobility, security, and collaboration, in regards to their corporate information. "Over the past few years we have seen a large increased interest in Google Apps™ for Business," stated Michael Amadio, Excel Micro's Director of Marketing, "Google Apps was built for today's business."
Email and document management was designed years ago to replicate how people used to send and receive mail and file documents. Email changed the way organizations communicated with each other and gave people tools to help be more organized and efficient. Google soon realized that email needed to be more customized to how business operates today, not how they operated years ago.
Businesses want and need access to their corporate information such as email, calendars, contacts, and documents anytime and anywhere. From smartphones to tablets, companies have evolved to be able to communicate with not only each other but their clients in real time on-demand. Google Apps for Business is a dynamic suite of applications that keeps businesses more secure, more up to date, and run more efficiently. All of the applications are available on any device with an internet connection. You can access you corporate email, calendar, contacts, documents, and more. With everything hosted in the cloud companies are now accepting and realizing that a 100% web world is not just a fad that will fade but it is the future of how businesses will operate.
Google's vision from the beginning was to have a simple, clean, reliable, and secure solution. Google Apps for Business is just that and gives users and administrators the ability to completely customize their company's or individual's experience. With over 300 feature releases the past 3 years, over 99.9% uptime SLA, and some of the most secure data centers in the world, Google has taken the burden out of having you manage routine IT systems and allows you to focus on working on your business.
In the 3rd Quarter Excel Micro ran a promotion giving away a free Motorola Xoom™ tablet to clients that purchased a minimum of 100 Google Apps for Business licenses to introduce them to the power of mobility. Because of the huge success of the campaign Excel Micro has extended and expanded the promotion for the remainder of 2012. New clients that purchase Google Apps will now have a choice of either a free Motorola Xoom or free iPad 2 tablet. Excel Micro is also the largest distributor of Google Message Security & Compliance Solutions, formally known as Postini, and they are offering additional services for email archiving to their Apps client as well. "We have other exciting promotions running this quarter as well, all revolving around our Google offerings," explained Amadio. "Our team has assisted thousands of companies in every industry and size migrate to the cloud and we are excited to introduce new companies daily to the power of Google Apps."
About Excel Micro, Inc.
Excel Micro, Incorporated (http://www.excelmicro.com) is one of the premier Software-as-a-Service distributors handling over 3,500 Value Added Resellers. Excel Micro's relationship with Google™ as their largest Authorized Distributor of the complete suite of Google Message Security & Compliance Solutions and Authorized Reseller of Google Apps™ for Business has helped the company grow to now manage over 800,000 accounts worldwide.
Excel Micro has established relationships with ZixCorp®, and Cisco IronPort® for policy-based email encryption, and are also leading providers of web security through Webroot®. By setting up relationships with market leaders, Excel Micro takes the burden out of having large minimum commitments and setup fees, and gives clients the opportunity to take advantage of industry leading solutions without huge upfront costs.
The primary focus at Excel Micro is assisting clients through their sales and technical support departments 24 hours per day form headquarters based outside of Philadelphia, PA and providing anything from conference calls, to live webinars and training sessions. For more information please contact 877-4-No-Spam (466-7726).
# # #