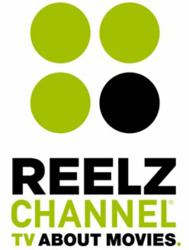 Now 'After the Controversy' gives a fresh glimpse into the lives of those portrayed in the miniseries through revealing accounts from people with intimate knowledge of the Kennedy family, the miniseries and The Kennedys, the American dynasty
Albuquerque, NM (PRWEB) October 24, 2011
REELZCHANNEL—TV About Movies® goes inside the epic miniseries "The Kennedys" with "The Kennedys: After the Controversy" hosted by REELZ host and Hollywood Dailies contributor Sam Rubin. Featured are never before seen interviews with the cast including Greg Kinnear, Outstanding Lead Actor Emmy®-winner Barry Pepper and Katie Holmes. "The Kennedys" Executive Producer Joel Surnow and writer Stephen Kronish discuss the controversy surrounding the miniseries and their reactions to Emmy acclaim. MSNBC's Hardball with Chris Matthews host Chris Matthews gives viewers a look at his stirring new biography "Jack Kennedy: Elusive Hero" (Simon & Schuster, November 1, 2011 http://www.simonandschuster.com). "The Kennedys: After the Controversy" makes its primetime premiere Saturday, November 5, 2011 at 7pm ET/ 4pm and at 7pm PT.
"'The Kennedys' has been called the most radioactive miniseries ever made," said Steve Holzer, Executive Producer of REELZCHANNEL Original Programming. "Now 'After the Controversy' gives a fresh glimpse into the lives of those portrayed in the miniseries through revealing accounts from people with intimate knowledge of the Kennedy family, the miniseries and The Kennedys, the American dynasty."
Also featured is PEOPLE magazine's East Coast News Editor Liz McNeil who talks about her recent feature story "Jackie's Secret Life", sharing back-story details and even a few surprises she came across while writing the piece. With more than five decades of covering politics in America, former NBC News White House correspondent Sander Vanocur joins 'After the Controversy' to talk about his time covering the Kennedy administration. USA Today Washington and congressional reporter Gregory Korte discusses his piece on the conspiracy theories surrounding John F. Kennedy's assassination which he wrote for USA Today's special edition "JFK's America" issue released last November.
In addition to his contributions on Hollywood Dailies, Sam Rubin also hosts Hollywood Uncensored with Sam Rubin on REELZ. He is also the co-author of "Jackie: A Lasting Impression" in which he and co-author Richard Taylor explore the compelling mystery surrounding former first lady Jacqueline Kennedy.
"The Kennedys: After the Controversy" kicks off a week of REELZ programming dedicated to celebrating the return of "The Kennedys" starting on Sunday, November 6-14, 2011 when the miniseries returns to primetime starting at 8pm ET and at 8pm PT. Below are encore presentations for "The Kennedys: After the Controversy":
Saturday 11/5:
7pm ET/ 4pm PT
10pm ET/ 7pm PT
3am ET/ 12am PT
Sunday 11/6:
10pm ET/ 7pm PT
Tuesday 11/8:
5:30pm ET/ 2:30pm PT
Saturday 11/12:
3pm ET/ 12pm PT
Sunday 11/13:
1pm ET/ 10am PT
10pm ET/ 7pm PT
Monday 11/14:
10pm ET/ 7pm PT
About REELZCHANNEL
REELZCHANNEL—TV About Movies® is the only cable and satellite network devoted to delivering entertaining and informative programming that is all about movies, including the celebrities, fashion, music and stories behind the stories. With shows featuring movie and entertainment experts, including Leonard Maltin, Richard Roeper, Sam Rubin and John Salley, viewers get trusted insight into movies wherever they're playing, whether in theaters or at home.
REELZCHANNEL reaches more than 60 million homes on DIRECTV channel 238, Dish Network channel 299, Verizon FiOS TV channel 233, AT&T U-verse channels 799/1799HD and cable systems nationwide. Find REELZCHANNEL in your area by entering your zip code at http://www.reelz.com/watch. Owned by Hubbard Media Group, REELZCHANNEL is headquartered in Albuquerque, NM with an entertainment bureau in Los Angeles and sales office in New York.
Media Contacts:
REELZ Media Line
877- REELZTV (1-877-733-5988)
pr(at)reelz(dot)com
Emer Flounders
Simon & Schuster
(212) 698-7539
emer.flounders(at)simonandschuster(dot)com
###