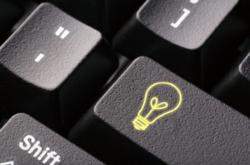 everything an organization needs to implement, manage, change and grow a Data Warehouse solution
New York (PRWEB) October 24, 2011
The Model-driven paradigm has been applied to various technology disciplines over the years, having notable success in software development. In recent years, Data Warehousing has turned a corner in affordability with the Model-driven approach.
Gertjan Vlug, CEO of BIReady explains the need for Model-driven BI solutions by comparing modern Data Warehouse automation with the old manual techniques, "The costs of building a Data Warehouse were prohibitive because of complexity since organizations were building the solution by hand, whereas the Model-driven approach automates the complexity of implementation."
Precisely how does a data model from ERwin or PowerDesigner, for example, become a whole BI solution? Gertjan Vlug, who in BI circles has become quite an evangelist for next generation BI explains, "Many organizations come to us with a data model they have created, but have no way of justifying the expense of implementing that model. What really works for them is to have a Data Warehouse Management System that can deliver a fully automated BI solution by simply importing their ERwin model and letting BIReady do the rest."
The question remains, to what extent does the BIReady tool implement the model? ERwin and other CASE/Data Modelling tools can already create an empty schema on the target database platform.
"This is a far bigger concept than just generating tables and views." explains Vlug, "BIReady takes your Business Information Model and creates a real Inmon Data Warehouse from it. It connects to your source systems. It implements real Kimball star-schemas, generates and executes the ETL code, builds history, surrogate keys and logging – all the best practices handled under the hood. It is a Data Warehouse Management System in the same way Oracle, for example, is a Database Management System. BIReady sits on top of the RDBMS and manages the whole BI solution."
This new edition of the tool is called the CASE Implementer edition and is licensed for integration with Data Modelling tools to specifically import and implement a Data Model-driven BI solution.
BIReady will be running a launch campaign until the end of the year, making BIReady CI Edition available at a fraction of the cost, while according to their announcement, "delivering everything an organization needs to implement, manage, change and grow a Data Warehouse solution."
###