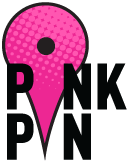 Rancho Cucamonga, CA (PRWEB) October 23, 2011
In an ongoing effort to help support National Breast Cancer Awareness Month, Plastic Surgery Studios has partnered with its New York City clients to help support a new initiative from Google and Susan G. Komen for the Cure – Pink Pin. This campaign was designed to connect New York City businesses and consumers who support breast cancer awareness with each other. In an effort to raise money for the cause and help connect their clients with fellow supporters, Plastic Surgery Studios has enrolled its New York City clientele into the program.
Doctors in the NYC area who are registered by Plastic Surgery Studios will be listed on an exclusive map on PinkPin.com starting on October 24, 2011. Their patients will be able to make on-site donations via text message. As stated on the Pink Pin website "Customers simply dial **PinkPin (**7465746) and reply 'Yes' to the text that appears on their phones, in order to donate $10 to Susan G. Komen."
As a leading medical and plastic surgery internet marketing company, Plastic Surgery Studios' goal is to help its doctors stand out online. With this campaign it is their hope to not only help their doctors do so, but also stand out in their community through supporting this great cause.
While all of the Plastic Surgery Studios doctors from New York have shown their support, the following doctors have gone above and beyond and have included a monetary donation in addition to signing up for the program to help support the cause:

###