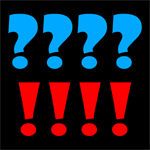 "Inflation is destroying the value of the money in your wallet, your bank account, your stock portfolio, your bonds and your equity in real estate," said Jason Hartman.
(PRWEB) October 22, 2011
Jason Hartman, host of The Creating Wealth Show, discusses the decline of the American middle class and answers listener questions about real estate investing on episode 222 of his popular podcast. Hartman shares startling statistics about inflation and income decline for the middle class over the past ten years and promotes real estate investing as the best solution to diminishing wealth. He also answers tough investment questions including why and where to purchase real estate, how to choose a good market and whether to employ lease options.
Hartman believes that the first decade of the 21st century has brought more harm to the middle class than any other period in American history. While the government quotes inflation rates of 2 to 3 percent, studies show that actual rates may be as high as 9.6 percent. For middle class Americans, that means a savings account of $100,000 will decline over a period of ten years to just $39,985. Hartman suggests that the solution to this unprecedented blow to the middle class is to invest money in income properties.
"Inflation is destroying the value of the money in your wallet, your bank account, your stock portfolio, your bonds and your equity in real estate," said Hartman. "Middle class preservation is what we're all about here. The way to stay in the middle class or move up a couple notches into the upper middle class is to invest in solid income properties in areas that make sense."
Hartman also takes time to offer his professional opinion on the following topics during the question and answer portion of the show:
Lease Options: Because a lease option or rent to buy option encourages tenants to take better care of the property and because they often pay an option consideration fee, lease options can be a great opportunity for investors.
Investing in High Foreclosure Areas: Even if resale value of the property is low, investors can still make profit on a property in a high foreclosure area by using it as a cash cow. If you view the property as a cash generator rather than reselling it, you can still make a good return on investment.
Low Cost of Living Markets: In areas with relatively low cost of living such as Indianapolis, the better ratio of median income to median house price means that housing places less stress on the typical budget. Housing is more affordable in these areas, making them excellent places to invest. The key however, is to diversify your markets, because markets can change.
Real Estate Investing in D.C.: Even though job growth looks appealing in D.C., the growth is in the public sector, not the private sector. That means it still isn't a good market for real estate because rent to value ratios are poor. Hartman adds, "in any market where Democrats or liberals control the state politics and the regulatory environment, you're going to have a landlord unfriendly market."
About The Creating Wealth Show
The Creating Wealth Show was created for those interested in learning more about real estate investing, financial and entrepreneurship strategies. This show has been in production for over four years and features many cutting-edge topics and guests such as Harry Dent, Robert Kiyosaki, Michael Gerber, Ellen Brown, Yanik Silver, Shane Gibson, John Assaraf, Peter Schiff, Lawrence Yun and many more. For information, call 714-820-4200 or visit The Creating Wealth Show online.
###