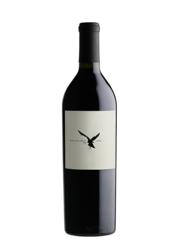 "...a cult wine for the rest of us!"
St. Helena, CA (PRWEB) October 25, 2011
"New Wine Design" has been Spit Bucket, Inc.'s motto since its inception. Not only does Spit Bucket create chic wine and barware for the everyday wine drinker and modern home décor designs, but they also conceptualize and design branding for innovative winemakers. With wine design guru, Michael Roché, at the helm, Spit Bucket has been sought out by some of the foremost, up-and-coming winemakers and vintners in the Napa Valley to create innovative brands for their wine labels. Three of these relatively new on the scene wines have had great success: Upstart Crow, Volunteer and 94574.
Upstart Crow – Blake Chambers and Natalie Wassum
Friends Blake Chambers and Natalie Wassum launched the Upstart Crow label to share their love of premium Napa Valley Cabernet Sauvignon with wine drinkers everywhere. The name refers to Shakespeare, who was called an "upstart crow" by the literary elite, envious of his reputation as the most popular playwright of the time. Chambers and Wassum chose the name to reflect their philosophy to provide high-quality, hand-crafted wines but at a price accessible to many ($34 per bottle). Or as they say, "a cult wine for the rest of us!"
Since their first vintage, the 2007 Cabernet Sauvignon, the "Crow" – as fans call it – has completely sold out. Their much anticipated 2009 is set to be released this Friday October 28th. Now that's something to "crow" about!
Volunteer – Tony Leonardini
Second-generation winemaker, Tony Leonardini formed Little Lion Company in 2005 to make select wines that over deliver on price. Leonardini's portfolio has grown to include four unique brands: Volunteer, Band Wagon, The Rule and Butternut.
Leonardini's Volunteer label is one of his most intriguing. The name reflects his work as a volunteer firefighter in St. Helena, California. Volunteer was Tony's first Cabernet Sauvignon in his portfolio. The current release – 2009 – is a delicious wine with notes of toasted vanilla and cherry and pairs beautifully with a steak, roasted chicken or leg of lamb.
Recently, Tony joined forces with John Hooper, former owner of Tennessee Wine and Spirits, and Gary Carr, former Vice President for Tennessee Wine and Spirits, to form BNA Wine Group. This new partnership allows Tony to focus on what he loves best –sourcing exceptional grapes to make amazing wines.
94574 Brand – Dave Berry and Henry Schlangen
As it often happens in Napa, people tend to fall into wine, mostly because they love to drink it. Henry Schlangen and Dave Berry, who have day jobs in real estate and steel respectively, solidified their mutual love of wine in 2007, when they created 94574 Brand. 94574 is the zip code for the St. Helena American Viticultural Area, or AVA, in Napa Valley.
94574 Brand's Sauvignon Blanc is a crisp, light single-vineyard, hand-crafted wine that can be enjoyed alone or paired with practically anything. The 2010 current release has left much anticipation for the 2011 release coming in April of next year. Look for more zip codes to complement 94574 Brand's portfolio.
&2dote – Jennifer Amis and Michael Roché
Spit Bucket founders, Jen and Michael, were so inspired by these innovative winemakers that they decided to make their own wine - and label - as home winemaking hobbyists - just for personal consumption. &2dote Viognier and &2Dote Syrah is enjoyed with their friends and family at fun gatherings across the Napa Valley.
About Spit Bucket, Inc.
Spit Bucket develops products for those who enjoy fine wine and fine design. Our products are developed from the mindset that wine should be fun and approachable (and it doesn't hurt to be a little bit pretty as well). The company was founded in 2009 by Michael Roché and Jennifer Amis and is based in Napa Valley,California.
###