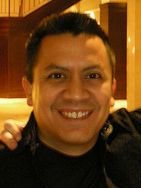 This is going to be the internet and business networking event of the year.
San Diego, CA (PRWEB) October 22, 2011
Ryan Lee known as the "Continuity King" is the keynote speaker for the second Internet Marketing Party™ in San Diego. The event is being held in the famous Gaslamp Quarter in downtown on October 26, 2011 from 6:30 pm to 11:00 pm. After event parties will follow at various locations. Event location will be emailed to all registrants 24 hours before the event. Highly successful and well-known internet marketers from around the world will be in attendance. The first Internet Marketing Party™ in San Diego back in May 2011 was keynoted by the highest-paid marketing consultant in the world, Frank Kern, and over 400 internet marketers were in attendance from as far away as Australia and England.
This event has a special meaning. Ten percent of the proceeds from the event are being donated to help a 4-year-old child who was recently diagnosed with bone cancer. The young girl's name is Sophie. Those wanting to more about Sophie's journey and how you can help can go to http://www.nowsophie.com.
David Gonzalez, Internet Marketing Party™ founder and event promoter has this to say, "Based on the response to the first party I expect this one to go off the charts. What makes this special to me, and many others attending is the fact that we will be helping the young child of one of our own. Sophie's father has been involved in the internet industry for a long time. His special skills have helped many marketers reach their goals. It's time to give back. I am sure there will also be additional donations from attendees." David went on to say, "I expect the 'who's who' of the internet marketing world to here. People will be meeting their mentors for the first time. And the networking opportunities are unlimited."
Ted Ehr, Sophie's father sends this message, "I want to thank David and everyone attending for their support. Even though the challenge is daunting, it does help to know that there are good friends and people out there supporting me and Sophie. Sophie and I both thank you with all of our being."
The event fee is $19 and persons wanting to attend must preregister. Registration can be done by clicking this link REGISTER NOW.
David Gonzalez, founder of The Internet Marketing Party™ is available for comments and interviews.
###