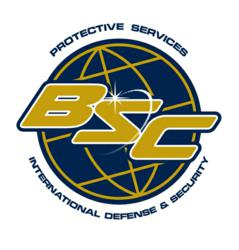 Safety must still be an aware state of mind
Miami, FL (PRWEB) October 24, 2011
Times have changed. The days of children riding bikes alone until dark may be over, but Bryant Security, a Miami security services company is taking steps toward child safety that are changing communities for the better. With Halloween around the corner, Bryant instills parental peace of mind while kids have fun while staying safe by offering seminars and increased security during the holiday.
Each year, before the new school year begins Bryant Security gives free seminars during the teacher planning days. A Bryant Security Specialist speaks to parents, teachers and administrators on how to take extra precautions, what suspicious activity to look for, and how to relay safety and security through the student body. "Although there are many devices which can keep you safe, safety must still be an aware state of mind, and this must be taught at a very young age." comments Rene Zerquera, the Field Operations Manager for Bryant Security. Year after year, Bryant continues to come up with innovative ways to protect students through education and hands on activities. This Halloween season, Bryant Security will kick up their patrolling in malls, schools and at events-to give the community an added feeling of safety. 
Bryant Security provides security guards, security services and patrolling for over a dozen elementary schools, middle schools, high schools and colleges in the South Florida area. They treat each level of education differently, as the student bodies require different levels of security and education. To have Bryant Security protect and speak to your teachers, parents and students, contact them at info(at)BryantSecurity(dot)com.
 
About Bryant Security
Bryant Security is one of South Florida's most established and well diversified security companies. Providing South Florida guard services armed and unarmed in the Miami-Dade and Broward Counties, this family-owned and operated business has proudly served and protected the community, property and people since 1985. Offering innovation, quality, professionalism, resourcefulness, experience and flexibility, this makes Bryant Security the security services industry leader of South Florida. Mandating skilled manpower, teamwork, expertise, specialty knowledge and trained security officers to demonstrate precise and flawless conduct at all times. From executive level protection to CCTV Camera and Entry Systems, they demand the very best! Each protection task private or public that their protection officers undertake calls upon their extensive training which focuses on ensuring the security and safety of your company, property and staff.
When you select Bryant Security you are ensuring that your facility will enjoy the highest possible degree of Miami professional security. Their management team consists of hands-on leaders who will work directly with you in planning and implementing your campus' security and contingency planning needs. BryantSecurity.com or 305-405-4001.
###