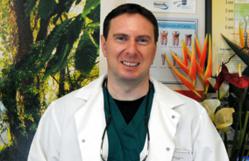 Modern dental technology has come a long way since our childhood dental visits
Bronx, New York (PRWEB) October 24, 2011
A nice smile and fresh breath are only the beginning when it comes to good oral hygiene and underlying health conditions. A recent survey conducted by Opinion Research Corporation International (ORCI) for the Academy of General Dentistry recently found that 63% of baby boomers were unaware of the link between oral symptoms in their mouth and more serious health issues. Bronx General Dentist Andrew Kuznetsov, DDS specializes in General Dentistry at Hutchinson and places a strong focus on dental hygiene and regular checkups for baby boomers and seniors especially. With habitual monitoring and proper dental care, patients become much more likely to catch associated health problems early, speeding up the treatment and recovery process.
"Modern dental technology has come a long way since our childhood dental visits," says Andrew Kuznetsov, DDS. "We are able to treat and diagnose dental conditions while also identifying other health issues. Thanks to online booking and other office updates, visiting the dentist is now easier than ever."
Statistics have identified a connection between symptoms occurring in the mouth and the overall health of baby boomers. Dr. Andrew Kuznetsov also points out that there are other health issues that can be traced back to oral heath such as cardiovascular health, heart disease, and even diabetes.
Consultations with patients at Dr. Kuznetsov's office sometimes result in early detection of more serious health issues, an important finding that might not occur till much later for those who have not been seeing their dentists regularly. Appointments at Hutchinson Metro Dental, P.C. include an oral cancer screening and periodontal evaluation for boomers and seniors. These enhanced checkups should give maturing patients peace of mind and motivation to continue caring for their teeth and gums effectively.
"Checkups and treatments are readily available and much more comfortable than baby boomers and seniors might remember," Dr. Kuznetsov says. "Visiting the dentist is now less stressful. Patients should no longer associate their appointments with being scared or experiencing pain. Regular checkups are the best way to keep your mouth – and your general health – in check, along with regular brushing twice a day and after meals as well as flossing, of course."
About Andrew Kuznetsov, DDS:
Dr. Andrew Kuznetsov is a graduate of the New York University College of Dentistry. He has a strong research background from Columbia University Department of Biological Sciences and is a cited author for Society for Neuroscience. He happily volunteers his time to the New York elderly community and the Annual Oral Cancer Walk in upper Manhattan.
About Hutchinson Metro Dental, P.C.:
Hutchinson Metro Dental is a state-of-the-art dental center located inside the newly constructed Hutchinson Metro Center, 1200 Waters Place, Suite M 107, Bronx, NY 10461. The office is open seven days a week with some evening appointments available. To make an appointment or to gain more information about Hutchinson Metro Dental, call 718-822-8787 or visit http://www.bronxdentalspa.com.
# # #