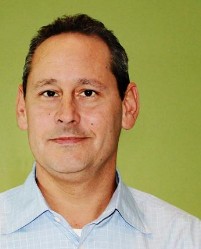 Developments in technology, particularly social and mobile media, have sparked a new multi-dimensional playing field of constantly evolving vehicles and influencers. It's not a 'from us to them' line of communication.
Chicago, IL (PRWEB) October 24, 2011
Jacobs Agency, an award-winning marketing communications firm, announces the launch of its refined brand and Agency philosophy. The cultivation of their original perspective, plus the evolution of the marketing communications landscape, culminated in a new visual identity, business philosophy and website, http://www.jacobsagency.com. The new site reflects Jacobs Agency's holistic approach to solving its clients' unique marketing challenges.
For almost 15 years, Jacobs Agency has helped clients solve their most complex business issues by applying relevant marketing communications strategies to solve them. Embracing a big picture perspective gives Jacobs Agency clarity to assess each client's unique situation and make smart recommendations. As a result, the Agency has earned the trust of clients, the respect of peers and esteemed industry recognition, including the Telly Awards, BtoB Magazine, MarCom Awards, Business Marketing Association Awards, and Graphic Design USA.
"We've worked with Jacobs Agency since 2009 and have been very happy with their work," said Mario Turano, Marketing Manager at Turano Baking Company. Since 1962, Turano has provided high-quality, classic European-style breads and rolls to the Chicago area. "Jacobs Agency always delivers fresh, engaging creative and great, out-of-the-box campaign ideas."
"The communications paradigm is shifting. More often, marketers are approaching their business problems tactic-by-tactic. As a result, agencies have started to specialize and fragment by service line. This means that marketers are challenged to manage a stable of agencies, each dedicated to managing a particular vehicle. Controlling the message and overseeing the big picture becomes complicated. A tactics-based approach to marketing is no longer effective or efficient," said Tom Jacobs, President.
"Developments in technology, particularly with the advent of social and mobile media, have really sparked a new multi-dimensional playing field made of up constantly evolving vehicles and influencers. Marketing is no longer simply above-the-line or below-the-line, with a direct, controlled path to your audience. It's a lot more complex, with many influencers and even more vehicles all vying for your prospects' attention," Jacobs explains.
"At Jacobs Agency, we navigate that playing field for our clients using Through the LinesSM engagement, coupled with an Objectives-Based Approach. We're not governed by tactics. We are challenged to make smart marketing choices, or else lose our window of opportunity," said Jacobs. "It's no longer a 'from us to them' line of communication. We have to generate awareness, interest and response in a relevant way to build business value. We engage with prospects where and when they 'are' based on the problems our clients need to solve. Jacobs Agency is changing the conversation."
"I have had the pleasure of working with Jacobs Agency over the last nine years and have consistently been impressed with the strategic and creative solutions that they bring to each project," said Liz Anderson, Senior Marketing Manager at HIMSS, a cause-based, not-for-profit organization focused on improving patient care through optimal use of information technology and management systems. "The combination of solid applied logic matched with excellent creative is a tough combination to find. They knock it out of the park every time. I have never been disappointed." Anderson also worked with Jacobs Agency in her previous position as Senior Corporate Marketing Manager for Peoples Energy.
In addition to the website, Jacobs Agency has a new logo and visual identity. The new logo is comprised of a tangle that unravels into the words "Jacobs Agency," appearing in a hand-written font.
"The tangle represents today's complex marketing world and the issues that plague our clients – the things that keep them up at night. We steer them through those complexities," said Jacobs. "The process of straightening out the tangle is a streamlining process, symbolic of what we go through to solve our clients' business issues. Furthermore, the organic, hand-drawn feel exudes the personality and passion of our Agency culture."
Jacobs Agency's new visual identity system also incorporates many mixed media elements and a mature color palette to deliver a richer experience when visually communicating the client's world. A combination of posterized, grayed-out photography, hand-drawn icons and slick vector elements are layered together to further depict the "tangled world" of marketing in today's digital landscape.
About Jacobs Agency
Since 1997, Jacobs Agency has been helping clients solve their most complex business issues. Founded by Tom Jacobs, the Chicago-based firm is a strategic marketing partner for companies in a variety of industries who need sharp insight, relevant creative and the ability to reach targets on multiple levels. With Through the LinesSM engagement and an Objectives-Based Approach, Jacobs Agency expertly navigates the intricacies of today's marketing landscape to produce tangible business value. Services range from Targeted Awareness to Audience Engagement, from Lead Generation & Prospect Nurturing to Sales Enablement and Brand Refinement. Jacobs Agency works with companies such as Saputo Cheese, Comcast Business Class, Maplehurst Bakeries, Tate & Lyle, HIMSS and Marcal Manufacturing. The Agency has received recognition from Telly Awards, BtoB Magazine, MarCom Awards, Business Marketing Association Awards, Graphic Design USA, and Inc. 5000. Connect with Jacobs Agency on Facebook, Twitter and LinkedIn. For information call 312.664.5000 or visit http://www.jacobsagency.com.