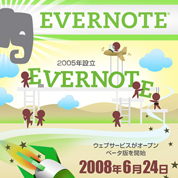 Tokyo, Japan (PRWEB) October 26, 2011
As a leader in technological innovation and home to many of the largest global firms, Japanese companies are keen to engage a widespread audience with viral, informational marketing campaigns in order to promote their businesses, brands and products.
Infographics (informational graphics) have proven to be one of the most effective ways of presenting valuable information online today with the topics nearly always analyzing recent trends and data in a visual way. This is achieved by using both text and graphics to present the information in a more creative and attractive format, whereby it can be easily and quickly understood by the reader.
While infographics are quite a new phenomenon in terms of online publishing, in reality this type of visual data presentation can be traced back tens of thousands of years to the ancient cave paintings depicting man's earliest existence. In addition and unaware to many, the making of maps actually preceded writing. And as the most basic and important form of early trade, our ancestors learned to use icons to keep track of their cattle and stock.
In addition, Christopher Scheiner in 1626 used different graphics to show and explain his research on the sun and the way it is rotating. Another example of the use of graphics in the olden times is the work of William Playfair in 1786 in his book containing the various types of graphs, from the bar and line to the histograms, in order to depict the economy of England at that time.
Infographic Japan has already built up an impressive portfolio of infographics with the topics ranging from the "Rise of Twitter", "Analysis of Daily Deals", "World Without Apple", "iPhone 5 Speculation", "Jazzy WordPress", "Facebook's World", "Close Up of Zygna", "Google's Timeline", "Earthquake Tips", "State of the Blogosphere" and many more, with the most recent being on Evernote, an application gaining huge popularity in the U.S., Europe and Japan, with some 14 million users already.
For each data visualisation Infographic Japan makes, it creates well laid out illustrations that cannot be replicated- using maps, graphs and many other techniques of graphic art where each is unique from the other. This is achieved by using a combination of text including statistics, symbols such as icons or arrows, boxes, lines and other graphical design methods to present the data. Many also have pie charts and flow charts particularly if the information is meant to show a timeline.
Infographic Japan is offering these high quality visual representations to all companies or individuals looking to promote their services in Japan, one of the biggest and most sophisticated online geo-targeted markets in the world. All the infographics are translated into Japanese and given the ongoing promotional help post-publication in order to ensure the maximum exposure is achieved.
###