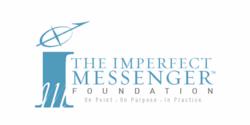 There should be no illusion as to the tactical strategies of conflict....
Santa Rosa, Ca. (PRWEB) October 24, 2011
In his latest article, Pro-Testation's of a Different Order, Curtis Greco take aim at what he observes to be the genesis of the Wall Street Protests, "There should be no illusion as to the tactical strategies of conflict and social disorder has long been a very effective tool for disabling constitutional virtues; the cause of crisis is a fear-based organism which easily disables public conscience and most folks are largely unaware of these divisive processes and the manner by which they are used and how frequently they are employed. The truth of the matter is that Mr. Obama might very well win re-election purely by GOP default. Our Nation's problems are solvable however it seems for many that the political process is defiantly in opposition to national success."
One of Greco's researchers at the Foundation, Carmine Mete, commented that, "There are the occasional gestures from the GOP crop of Candidates but even they are giving the 'Movement' a wide birth." He went on to say, "I was listening to an interview the other day that Mr. Greco was taping for a host in Virginia and as to the inherent policy-weakness of your run-of-the-mill politician, he rarely calls it wrong so when Mitt Romney's initial comment were relatively straight forward and fairly acute when he assessed the rallies as being 'dangerous' and emblematic of 'class warfare' and then only a few days later opting for the benign and ambiguous when he said that he could understand 'how these people feel,' well we weren't surprised." On the other hand and to his credit Newt Gingrich attempted a reasonably coherent assessment of the politically malleability with a flavor uniquely his own suggesting that the protesters were a "natural outcome of a bad education system teaching them really dumb ideas."
During a recent visit with Kevin Miller, Greco added that "Many should observe a fair amount of irony particularly the many protesters lashed to their smart-phones and iPads (made in China) all the while claiming economic depravity as the root cause of their protesting Wall Street; the hypocrisy is just below comedic! If the Protestors are truly victimized by pervasive inequality then why not stalk Capitol Hill, the White House or their own Senators or Congresspersons? Not likely of course as that would requires a courageous act of conviction and it's much easier to take the non-invasive and less risky approach for purposes of branding urban conflict; for visual shock-value alone this approach is far more effective as tacticians of strategic-chaos prefer soft-targets." In the same interview with Host, Kevin Miller of KIDO, Boise, Id. Curtis compressed the issue in this way; "Yes by all means it's a statement of supreme conviction to defecate in the street, burn a flag, flip-off a Cop or trample on the sovereign individual and/or private property rights of another; not unlike the evolved state of our once representative form of government, it's a fabulous metaphor for our time: Make it mean whatever you want just be sure that the price for doing so becomes a burden to someone else!"
The Imperfect Messenger Foundation position remains aligned with the Identify of the American Ideal, "Through it all, the American Public must find its way back to certain fundamental truths. As Andrew Jackson said, 'Americans are not a perfect people but we are called to a perfect mission.' We need to be reminded of this intimate sense of purpose which also ties One to an Ideal which is far greater than the individual person and also transcending the ephemeral." This past week Curtis appeared OnAir with Host, Tim Aalder's of KTAK, S. Jordan, UT and his appearance marked the release of the Buy Back America – Main Street Story which can be viewed on YouTube. "Tim, I congratulate you on the premier of you Main Street Story! It is the pure and perfect essence of what defines the substantive difference between those who are willing to Stand4 a better tomorrow both in what they say and in more importantly in what they do. Your efforts stand in stark contrast to those who protest purely for the express purpose of creating chaos and the political divisiveness it fuels. Rest assured that I and The Imperfect Messenger Foundations stand with you in pursuing the American Ideal and the cause of its perfecting for those who no longer have a voice in the practices of our once sacred and noble form of representative governance. Your voice speaks in action and that is precisely what is required; a fundamental and faithful non-political solution to a problem of political-making!"
Greco's articles can be seen with regularity in various publications however feel free to source and view each of his commentaries online at The Imperfect Messenger Foundations website.
The Blind-Vision Series: We Hold These Truths, Value Given, Value Received and Valor in Prosperity 2nd Edition are Available Now online and through your local bookseller!
The Imperfect Messenger Foundation - Changing the conversation; One American at a time!
Follow On:
Facebook: The Imperfect Messenger Foundation
Twitter: imprfctmsngr
Media Scheduling: Call/Text (707) 484-1804 or Email celias(at)theimperfectmessenger(dot)com
"Who Is" The Imperfect Messenger Foundation?
Curtis C. Greco, Author & Founder of The Imperfect Messenger Foundation is a provocative and engaging speaker and writer covering a variety of topics including "kinetic behavioral dynamics" and socio-political, economic and corporal philosophies. Combining his commitment to life-long study, his formal education, 13 years in public accounting and 20 years in real estate portfolio management, development, financial and economic analysis; he brings a broad and seasoned knowledge base in dynamic and captivating form.
"Man must be Free for Independence to be at Liberty to be expressed!" C. Greco
# # #