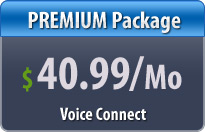 $1 A Day Keeps An Intruder Away
Toronto (PRWEB) October 24, 2011
Home security systems are built to protect businesses, families and homes. These security systems shield those who need defense from burglars who attempt to disrupt safety and security. The alarms are equipped with necessary tools to detect and interrupt burglars from performing illegal activities such as trespassing and stealing valuables.
Your Alarm Now, a company which aims to provide home security, introduces a new home security package that costs $40.99 per month. This new package is called the Premium Package which allows clients to avail an additional feature which is the Two-Way Voice Technology.
The new technology that Your Alarm Now's home security systems possess includes special control panels equipped with intercoms. These tools are designed to verify the emergency and thus the response time will decrease depending on the nature of the emergency.
Unlike the basic Package first released by Your Alarm Now which allows the usage of standard telephone lines to transmit signals from one area of the house, the Premium Package allows clients to communicate directly with an ADT dispatcher from anywhere inside their homes.
"This is another breakthrough to home security systems which will allow better surveillance for our clients to ensure their safety," said Mr. Shakuri. "Now, they will not only be able to detect burglar activities but verify them as well, this is important so that false alarms will be minimized."
Mr. Kobler from Phoenix, Arizona also said, "Innovations like this one that Your Alarm Now has made could not only give us more protection from burglars, but protection for our pockets too. Its good security coverage and price offering is a great help for people like me who needs to budget accordingly but does not want to neglect his family's safety."
Your Alarm now is an ADT authorized dealer who has been of service to protect families in USA and Canada.
To learn more about Your Alarm Now and their services, visit them at http://www.youralarmnow.com/ or call 1-800-599-8452
###