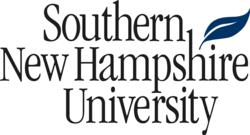 According to the Bureau of Labor Statistics, employment of advertising, marketing, promotions, public relations and sales managers is expected to increase by 12% through 2016.
(PRWEB) October 24, 2011
Southern New Hampshire University's new online degrees in advertising prepare graduates to work in both the creative and management divisions of corporations and ad agencies. The coursework was designed to provide students with the opportunity to focus on creative execution and account management alike, and as such will enhance students' creativity while building on core business expertise to enhance their marketability.
As students prepare for a variety of roles in the $400-plus billion advertising industry, SNHU's online BA and BS degree programs in advertising prepare them to be able to apply classroom theories and concepts successfully to current, real-world advertising industry activities. The BA in Advertising provides a creative education that complements the development of critical thinking skills inherent in a liberal arts education. The BS degree follows a business-oriented track that focuses on developing a solid foundation in business that more and more employers demand.
Both degrees offer students the ability to select from a broad range of electives, providing flexibility to match their interests both in and out of the classroom.
"The advertising program at SNHU strives to instill a passion for the discipline and to prepare students with the skills and knowledge to succeed in their professional careers," says Dr. Pat Spirou, Chair of SNHU's Marketing Department and Coordinator of the Advertising Program. "We prepare students to take classroom theories and concepts and successfully apply them to current real-world advertising activities."
Visit Southern New Hampshire University to learn more about the BA in Advertising program.
###