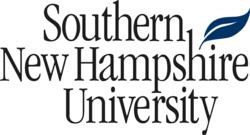 According to the US Department of Labor, the employment outlook for industrial-organizational psychologists will experience 26% growth through 2018.
(PRWEB) October 25, 2011
Southern New Hampshire University now offers one of the few undergraduate industrial and organizational psychology programs in the country specifically focused on business applications. This specialized BS in Business Studies with a concentration in Industrial & Organizational Psychology teaches students how to apply psychological principles to improve individual and group performance within an organization or business.
The SNHU program is a great complement to someone seeking to enter the field of Human Resources. The real-world skills students will learn will be in demand to help to boost worker productivity and retention rates in a wide range of businesses. As companies continue to deal with such issues as organizational change, inclusion, worker training and development, and overall business effectiveness, a Business Studies with an Industrial & Organizational Psychology concentration prepares students for a variety of roles for which these in-demand skills are applicable.
What makes this online program unique is that it merges psychology courses with core business courses to provide a focused business degree with tremendous versatility.
"A degree in Business Studies with a concentration in Industrial Organizational Psychology is an ideal hybrid for the business student who is interested in the human factors of industry such as: working in groups, employee motivation and assessment of employees," says Georgann Willis, Associate Dean of SNHU's online Psychology department. "Students who wish to pursue positions in human resources, personnel or training will find this degree particularly useful."
Visit Southern New Hampshire University to learn more about the BS in Industrial & Organizational Psychology program.
# # #