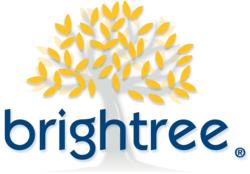 Brightree Interactive Voice is the industry's first solution that integrates patient interaction and revenue management into a single, common platform that drives significant workflow efficiencies while improving patient outcomes
Atlanta, GA (PRWEB) October 24, 2011
Brightree LLC, the leading provider of billing and business management software solutions for the home medical equipment (HME/DMEPOS) market, launches Release 27 and the Brightree® Interactive Voice solution at the Medtrade conference this week in Atlanta. The solution extends Brightree's market-leading, SaaS-based billing and business management platform with advanced IVR technology, enabling HME providers to cost-effectively deploy intelligent, automated call campaigns to patients with chronic care conditions. With unprecedented levels of campaign control, precision, and efficiency, providers can improve clinical outcomes, increase resupply orders, and more easily comply with therapy requirements and reimbursement guidelines.
"Brightree Interactive Voice is the industry's first solution that integrates patient interaction and revenue management into a single, common platform that drives significant workflow efficiencies while improving patient outcomes," said Chris Watson, chief marketing officer for Brightree. "Our integrated solution eliminates cumbersome data migrations and reentry, gives providers full control in the software to design profitable campaigns, and incorporates real-time data via the Brightree IntelligentQ™ engine to ensure patients are called at the right time about the right supplies."
Since Brightree Interactive Voice is completely integrated in the Brightree platform, campaign setup, eligibility, patient contact, sales order auto-generation, billing, procurement, and delivery management can all occur in one seamless, automated solution. Highlights of the solution's key features include:
-Automated patient interaction ― Providers can cost-efficiently connect with thousands of patients and focus clinical staff on patients who require a personal response.
-Full control of campaigns ― Users can configure campaign details directly in Brightree software to define exact patient group and payer criteria.
-Real-time campaign precision powered by IntelligentQ ― The Brightree IntelligentQ engine delivers profitable, accurate campaigns that adapt to real-time data updates based on important events, eligibility, patient responses, payer guidelines and more.
-Auto-generated sales orders ― The system automatically generates sales orders based on patient requests during call campaigns.
-Smart workflows ― Providers can improve therapy follow-up and keep claims moving forward with tasks and alerts that prompt the correct next steps for staff members.
-Advanced reporting ― Brightree's reports provide key business insight into the most profitable campaigns, patients and payers and help drive exceptional service and follow-up.
The launch of Brightree Interactive Voice is a significant step in Brightree's development of a comprehensive patient interaction platform that spans voice, web, and other channels of communication. The solution's initial application supports providers with CPAP/BiPAP patient bases, and Brightree plans to deliver additional applications for diabetic, respiratory, and enteral supplies.
In addition to Brightree Interactive Voice, Brightree Release 27 adds other new functionality, including enhanced credit card processing capabilities that streamline patient collections, a new VGM Fulfillment interface to the Brightree ePurchasing Program, and numerous other enhancements.
For more information, visit booth 1445 at Medtrade or go to http://www.brightree.com.
About Brightree LLC
Brightree LLC is the leading provider of billing and business management software solutions for home medical equipment (HME)/ durable medical equipment (DME) providers, orthotics and prosthetics (O&P) practitioners, and sleep labs. Brightree's unique SaaS-based software solutions follow the natural workflow of providers to automate and improve how they manage their businesses. Brightree is the only business management software solution endorsed by Invacare Corporation as well as the VGM member service organization. Brightree serves more than 1,600 providers in the USA. For further information, visit http://www.brightree.com or call 1.888.598.7797, ext. 5.
###