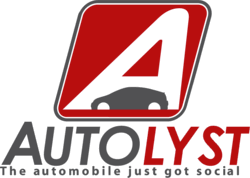 Our company at its core is built around automotive culture, everything we do is a reflection of the needs of that culture
The Woodlands, TX (PRWEB) October 26, 2011
The automobile just got social with the launch of the Autolyst.com Social Network. In addition to the introduction of vehicle profiles as a social medium and conversation piece, Houston area based company Autolyst will debut a core group of its planned features at the SEMA trade show in Las Vegas this November. This mobile friendly site uses QR code technology to enhance user interaction and allow the automobile to acquire a presence in social interactions.
Autolyst Inc. a Woodlands, TX based company has been hard at work creating a viable social medium for the automotive culture. The web project originally code named "Project Motive" has quickly developed into Autolyst.com, a standards based public social network which utilizes object hyperlinks or QR codes to convey vehicle information, and facilitate further communications. Officially launching at the SEMA show in Las Vegas, NV the company will be demonstrating the site features to the industry leaders and enthusiasts attending the show. The primary goal for Autolyst with this project was to facilitate interaction amongst enthusiasts, manufacturers, product companies, and the industry as a whole. Autolyst is not directly affiliated with any particular automotive industry company or direct subsidiary, and operates as such to remain unbiased towards the automotive industry and culture.
The initial site features introduced at launch include a vehicle profile system, event system, and vehicle search system. Additional site areas include user interaction capabilities, forum, and articles base for sharing of vehicle knowledge. "We are attending the SEMA show not only as a means of introduction of our network, we are seeking industry feedback on several planned additions to the site, our company like other exhibitors are here for business". Since the Autolyst network is engineered to work directly alongside the industry and culture there are several feature areas in development that allow automobile manufacturers, product companies, even automotive journalists an opportunity to participate within the network. "Our company at its core is built around automotive culture, everything we do is a reflection of the needs of that culture".
Autolyst has already begun allowing initial users access to the site for research and feedback. The initial core system utilizes the open source Drupal 7 platform, a CMS system with a user/developer base of nearly 700,000 people globally. For additional information about Autolyst including access to the beta visit their homepage at http://autolyst.com you can also connect with them on Facebook or Twitter
# # #